Anheuser-Busch InBev Completes SABMiller Merger
Anheuser-Busch InBev and SABMiller are officially drinking buddies. On Monday, A-B InBev closed the year-long merger saga, acquiring its one-time rival for $100 billion.
Shareholders had signed off on the merger in late September.
With the acquisition, A-B InBev — which already controls 45 percent of the U.S. beer market — officially becomes the world's largest beer company.
A-B InBev will produce nearly a third of the world's beer and now has an increased presence in Africa and Latin America, the St. Louis Post-Dispatch reported.
In a move to appease U.S. antitrust regulators, London-based SABMiller sold its 58 percent ownership stake in MillerCoors to Molson Coors for $12 billion, ending the companies' joint venture that started in U.S. and Puerto Rico in October 2007.
That sale returned full control of Molson Coors' U.S. beer business to the beer maker, headquartered in Denver and Montreal. Molson Coors is now the third largest brewing company in the world.
And MillerCoors CEO Gavin Hattersley is already touting his company as "the largest American-owned brewer," the Chicago Tribune reported.
As part of the mega-merger, A-B InBev — maker of popular products like Budweiser, Bud Light and Stella Artois — assumes the global rights to Fosters and Redd's Apple Ale, among other brands. However, Molson Coors retained the U.S. rights to SABMiller brands that were already being sold in the U.S. via the MillerCoors joint venture.
A-B InBev's U.S. headquarters will stay rooted in St. Louis, under the leadership of João Castro Neves. The company also has offices in New York City, at 125 West 24th Street.
Meanwhile, A-B InBev expected to gain even more leverage in its malting barley negotiations as a result of the merger. The brewing giant's needs are expected to increase "by roughly a quarter," according to the Financial Times. Malting barley prices are already considered low, the Times reported, and A-B InBev is expected to be a tough negotiator for raw materials.
U.S. tobacco company the Altria Group — a top shareholder in SABMiller — didn't get as much of a piece of the new created brewing goliath as it had anticipated. The Wall Street Journal reported that Altria received $5.3 billion in cash and a 9.6 percent share of the combined company in exchange for its 27 percent stake in SABMiller. Why? More SABMiller shareholders opted for cash and shares than an all-cash buyout. However, Altria will still receive two seats on A-B InBev's board of directors.
Colorado Craft Brewers Guild, Craft Beer Colorado Join Forces
Colorado's fractured craft beer organizations are joining forces. The Colorado Craft Brewers Guild and Craft Beer Colorado have settled their differences and agreed to merge, giving the state's craft brewers a unified voice, according to the Denver Business Journal.
The agreement still needs to be ratified, but the sides agreed on a few key key points: members can make up to 6 million barrels of beer per year and non-craft-beer interests can own no more than 25 percent of the brewery.
In June, 14 craft breweries broke from the Colorado Brewers Guild and formed Craft Beer Colorado, citing the presence of A-B InBev-owned Breckenridge Brewery on the guild's board.
The combined organization has also agreed that John Carlson, who served as guild director for two decades before stepping down in late July, won't be leading the group.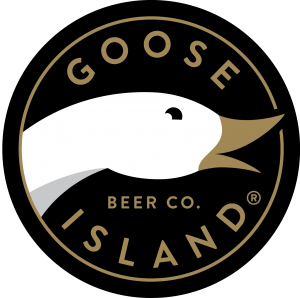 Goose Island Opening Philadelphia Brewpub
Chicago-based Goose Island, which sold to A-B InBev in 2011, plans to open a brewpub in the Fishtown district of Philadelphia, according to The Philadelphia Inquirer.
The lease was reportedly signed this week with a Summer 2017 target date for opening.
In February, Goose Island sold its original brewpub on Clybourn Avenue in Chicago to A-B InBev.
Black Sheep Burrito and Brews Buys Charleston Brewing Co.
A small transaction to report in West Virginia: Charleston Brewing Co. has sold its assets to neighboring Black Sheep Burrito and Brews, which plans to begin producing beer under the Bad Shepherd Brewing Co. label in early 2017, according to the Charleston Gazette-Mail.
As part of the sale, Charleston is turning over its recipes to Bad Shepherd. Terms of the deal, which became official on Sept. 30, were not disclosed.
Hop Head Farms Receives $4M; Snares Boston Beer Exec
Hop Head Farms is growing, thanks to $4 million in equity funding. The Hingham, Massachusetts-based company, which operates a hop farm in Michigan, will use the money to raise another 300 acres of hops — in addition to its existing 200 acres — over the next three years, the Boston Business Journal reported.
Hop Head Farms has also named Dave Sipes, a 17-year veteran of Boston Beer, as its executive vice president. Sipes previously served as Boston Beer's senior purchasing manager for the company's annual domestic and international hop buy.
Hop Head Farms, which reportedly works with more than 200 breweries, also wants to add 20 employees to an existing 30-person staff.
The University of Colorado Turns Brewery Wastewater Into Battery Power
Brewery wastewater is getting a second life. University of Colorado-Boulder engineers say they have discovered a bio-manufacturing process that would reduce expensive wastewater treatment costs for beer makers.
The study's author, Tyler Huggins, a graduate student in CU Boulder's Department of Civil, Environmental and Architectural Engineering, said, "Breweries use about seven barrels of water for every barrel of beer produced. And they can't just dump it into the sewer because it requires extra filtration."
So here's how it works: Researchers use "a fast-growing fungus, Neurospora crassa, in the sugar-rich wastewater." The fungus flourishes in the wastewater, and researchers are able to "dictate the fungus's chemical and physical processes from the start. They thereby created one of the most efficient naturally-derived lithium-ion battery electrodes known to date while cleaning the wastewater in the process."
Breweries could use the process to reduce their municipal wastewater costs while "manufacturers would gain access to a cost-effective incubating medium for advanced battery technology components," the news release said.
Huggins and study co-author Justin Whiteley have started a company called Emergy in hopes of commercializing their discovery. They've also partnered with Boulder's Avery Brewing on a pilot program for the technology.
The Rise of "Own Premise" Sales
Good Beer Hunting contributor Bryan Roth recently took a long look at the "own-premise revolution" and the decline of neighborhood bars, in a piece that's been circulating in many brewery circles over the last week.
In his piece, Brewers Association chief economist Bart Watson is quoted saying that seven percent of craft beer sales happen in brewery-owned tasting rooms. As of May 2016, taproom sales were on the rise, up 15 to 20 percent annually, and Watson estimated that on-site sales could reach 1 percent of total beer sales by the end of the year.
Trillium Brewing co-owner J.C. Tetreault estimated that his brewery sells 99.5 percent of its beer from its brewery locations in Boston and Canton. That number had been at 80 percent in the spring but spiked when the Massachusetts beer company began canning its beer in July.
According to Good Beer Hunting:
"From 2006-2015, the number of taxable barrels sold at breweries reported to the TTB increased by 179%. From 2014-2015, it jumped from 690,395 to nearly 1.2 million BBLs reported. Through the first half of 2016, sales were projected to go just beyond 1.7 million for the full year. But Watson thinks this year's figure is likely to be higher due to a mixture of state laws, brewery interpretations, and quirky reporting statistics. It could actually hit two million BBLs."
Why do brewers like own-premise sales so much? The margins are better, and they have a better handle on quality control. There's a whole lot more, so go read the full story over on GBH.