Georgia Lawmaker Sponsors Resolution to Study Liquor Laws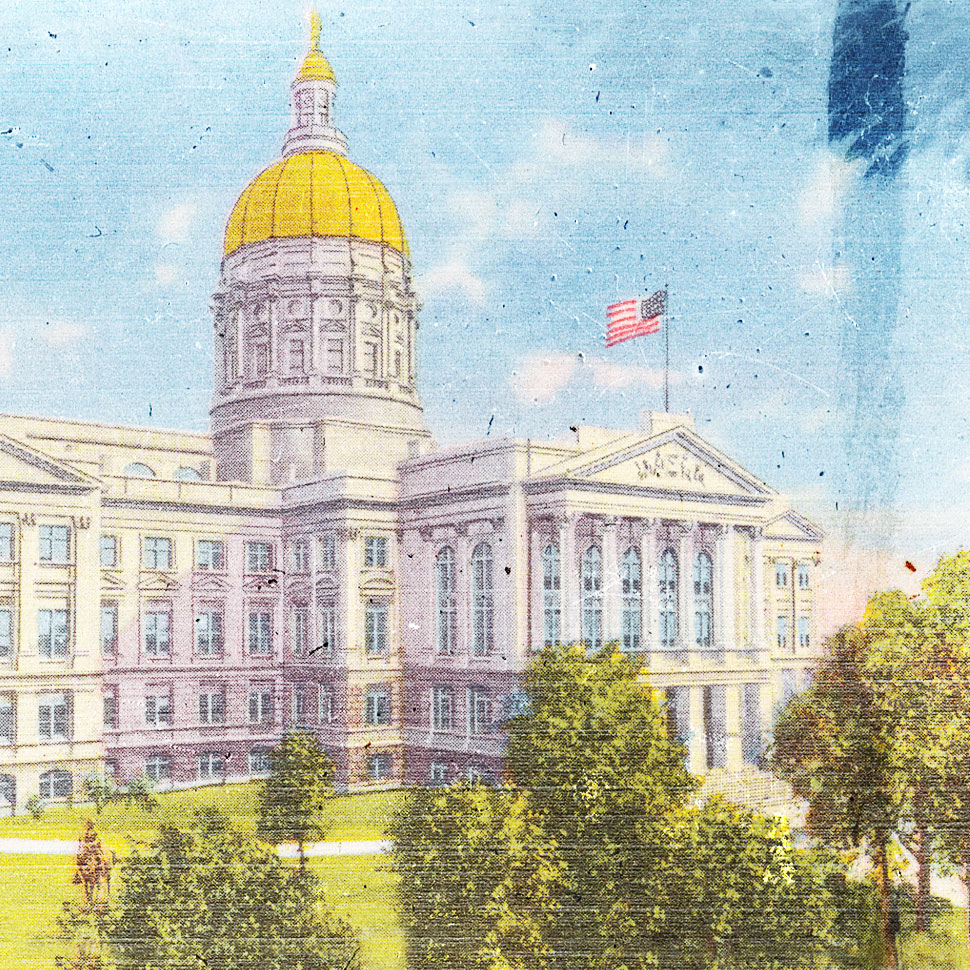 The local craft beer industry was once again a subject of debate in Georgia's state house this week. Yesterday state representative Michael Caldwell (R-Woodstock) blamed outdated regulations for limiting growth amongst the state's craft breweries and distilleries, and asked fellow legislators to support a resolution to update the current laws.
Speaking to members of the House Special Rules Committee, Rep. Caldwell claimed that Georgia's breweries were, on average, two-and-a-half times less profitable than those in other states. According to the Atlanta Business Chronicle, Caldwell said the lack of growth in Georgia's craft brewing and distilling industries has prevented the creation of 12,700 jobs.
"We're clearly missing something here," he said.
Rep. Caldwell said he was sponsoring a resolution to form a study committee that would review Georgia's current alcohol industry regulations and provide the legislature with recommendations on how to improve the laws.
It's not the first time a Georgia lawmaker has wanted to assess the state's alcohol laws. In 2014, Republican Senator Jack Murphy introduced Senate resolution (S.R. 1099) in an to examine "issues surrounding the manufacture, sale, and consumption of alcoholic beverages as they relate to licensing and tied house laws."
Lawmakers in nearby Alabama, meanwhile, created a similar committee following the 2015 regular session. The Alabama Alcohol Study Commission offered a list of proposed changes to legislators after nine months of research with lawmakers in other states, soliciting input from local brewers and wholesalers, and even meeting with community parish leaders. As a result, a new bill that would give brewers the opportunity to sell direct, among other changes, is currently under review in the state senate.
"The beauty of this is 48 states have jumped into this ahead of us," Caldwell said. "We have the opportunity to look at what has worked and what hasn't worked."
If formed, the Georgia study committee would convene this summer and offer its proposed changes before December 1.
Oil Giant Sunoco to Open New York Malt House
The recent craft beer boom has had a trickle down effect for America's malting barley farmers, and oil giant Sunoco has taken note.
According to the Associated Press, Sunoco plans to build its own malting house inside a former Miller Brewing Company plant in central New York. The $9.1 million dollar plant would have the capacity to process 100,000 bushels of malted barley each year and the company will look to supply most of that to the beer craft sector.
Sunoco's new development comes as a number of micro-maltsters crop up around the U.S.
According to the Brewers Association, more than 30 U.S. malting operations have opened since 2010; there are now 36 and another 50 are on the way, according to the organization. During that same period, the number of operating breweries has also grown from 1,754 to about 4,200.
Governor Cuomo helped drive the micro-malting trend in New York, where there are now 12 malt houses, when he passed a farm brewery law in 2012. The state now requires breweries to use set proportions of locally grown ingredients in order to earn a state-issued "farm brewery" license.
Milwaukee Brewing to open new brewery on old Pabst Campus
Milwaukee Brewing Company plans to open a second facility at one of the city's most iconic beer sites — the former Pabst complex. The new location will feature a brewery, tasting room, and a rooftop bar, according to the Milwaukee Journal Sentinel.
Already operating out of a 50-barrel brewing and packaging facility in Milwaukee's Walker's Point neighborhood, the company plans to continue producing beer at its original location and will rededicate the space to research & development and barrel aging.
"We've been familiar with the Pabst property forever," Jim McCabe, chief executive of Milwaukee Brewing told the outlet. "We're also very familiar with the pace of development over there."
Pabst ceased brewing operations in Milwaukee 20 years ago and, over the years, sections of the campus have been converted into apartments, offices, hotel rooms and other retail spaces. Pabst will make its return to the complex this summer, however, to open a new innovation brewery.
Milwaukee Brewing will begin construction on it's new location this summer.
New Beer Gardens for Cleveland Indians
How progressive: the Cleveland Indians have stepped up their craft beer program for the 2016 baseball season. On Tuesday, the team announced that Progressive Field would feature three new concession spaces from local breweries this year.
Fat Head's Brewery and The Brew Kettle will open locations inside the stadium this season. Each will offer food items found at their local brewpubs and expand the stadium's craft beer offerings with a variety of new taps. Great Lakes Brewing Company, which first began pouring at the park last year, will also get a second location — a new 10-tap beer garden along the third base side of Progressive Field.
Progressive Field has made an effort to expand its craft and locally-brewed beers over past year. In addition to the brewery-specific locations, the park's Corner Bar offers "dozens" of craft beers.
Curtis Danburg, senior director of communications for the Indians, told local news outlet Cleveland.com that going to Progressive Field the season will be like "going to a beer festival."
Deschutes' East Coast Announcement Expected Soon
Oregon's Deschutes Brewery could soon announce the site of a planned secondary brewing facility on the east coast. Brewery spokesman Jason Randles told the Asheville, North Carolina-based Citizen Times the company hoped to share an official location by the end of March.
Deschutes, which currently brews out of a single production facility in Bend, Ore., first began considering a secondary plant on the east coast in 2012 and has been scouting locations since 2014. While the company has not expressly ruled out any specific locales, a short list of oft-cited contenders also includes Greenville, South Carolina; Charleston, South Carolina and Roanoke, Virginia.
Video: Rhinegeist Does Its Best Macklemore
Thanks to breweries like Rhinegeist, every once in awhile we're reminded that the beer industry is still a really fun business.
Check out their version of Macklemore and Ryan Lewis' popular 'Downtown' video below.