BrewDog Exceeds Hotel Crowdfunding Goal, Raises $170,000 So Far
BrewDog's quest to build the "world's first crowdfunded craft beer hotel" and sour brewing facility is going to become a reality. In less than a week, the Scottish craft beer makers have raised more than $170,000 to build the "DogHouse."
BrewDog eclipsed its $75,000 goal on Indiegogo within 36 hours. Now, BrewDog co-founders James Watt and Martin Dickie want to stretch their goal to $200,000. If they hit that number, the pair plans to construct a private rooftop residents' lounge, emboss the bar with backers' names, start a membership club and allow the entire space to be rented out for parties and private functions.
"We've already committed to a craft beer tap in every bedroom, a hot tub filled with our famous Punk IPA and now an incredible rooftop bar," Watt said in a press release. "But we want to make it ever bigger and better. Our social media followers and Equity Punk community have been very vocal with their amazing ideas for additional perks and features they want to see us add in, and with extra funding, nothing is off-limits, so we're keen to hear even more great suggestions. The best ones can expect to be seen on the pitch page as we develop the project"
BrewDog is slated to open its first U.S. brewery in Columbus, Ohio, later this year.
California ABC Fines Wholesalers, Retailers for Pay-to-Play
After a year-long investigation, California's Department of Alcoholic Beverage Control has reached a $400,000 settlement with Anheuser-Busch LLC wholesalers and a $10,000 settlement with Orange County's Straub Distributing Company for engaging in unfair marketing practices. The ABC also sanctioned 34 retail licensees for their parts in the illegal scheme.
In 2015, the ABC's Trade Enforcement Unit began an investigation into the wholesalers and found they had violated the law by providing Southern California retailers with things of value — refrigeration units, television sets and draft systems — resulting in an unfair marketplace advantage over their competitors.
"The investigative efforts of ABC's Trade Enforcement Unit and the discipline imposed in these cases reflect the Department's commitment to maintaining a safe and fair marketplace," ABC acting director Ramona Prieto said in a press release. "I appreciate the wholesalers renewed commitment to training, education, and restructuring of their business practices as means of ensuring compliance with the law."
The penalty against A-B — one of the largest in the agency's history — will see the company immediately pay the agency $200,000. An additional $200,000 will remain in escrow for three years and if A-B wholesalers in the state comply with the law, the money will be returned. If A-B fails to comply with the terms of the settlement, the ABC could suspend the company's wholesaler license.
"First and foremost, we take trade practice compliance very seriously. We have fully cooperated with the California Department of Alcohol and Beverage Control and have addressed issues in a timely manner," ABI vice president of communications Gemma Hart said in a statement. "In mid-2016 we conducted an internal review of our equipment leasing in California. The agreement addresses the findings through several commitments, including enhanced employee training and setting up a system to manage the equipment lease process and payments that is independent from our sales operations. In fact, our commitments go above the conditions laid out in the agreement to include a larger set of employees receiving increased training."
California Craft Brewers Association Introduces Retirement and 401K Program
California's craft brewers have an extra retirement option. Last month, the California Craft Brewer Association announced the California Craft Brewers Retirement Benefits Solution, a program giving the nonprofit trade association's members the ability to offer expanded benefits for their employees.
"The California craft brewing industry supported more than 55,000 jobs in the last year. It's critical for us to take care of our members' most precious asset: their employees," CCBA executive director Tom McCormick said in a press release. "In a rapidly growing industry full of daily challenges, long hours and tight margins, it's important for brewery owners to build an employee retention program. We are excited to launch this benefit to help our industry continue to grow, mature and create jobs across the state."
Merrill Lynch and Transamerica Retirement Solutions are administering the program. See more information here.
Pabst Brewing Sued After Distributor Switch
Three Washington state beer wholesalers are suing Pabst Brewing Company in federal court for abruptly ceasing product deliveries and signing with competitor Columbia Distributing, according to the Seattle Times.
The distributors — the Odom Corporation of Spokane, Marine View Beverage of Tumwater and Stein Brewing of Vancouver — claim they were dropped without proper 60 days' notice, a decision the wholesalers say violates their contracts with Pabst. Those three family-owned houses had distributed Pabst's portfolio throughout much of Washington, although Portland, Oregon-headquartered Columbia already had the rights to distribute Pabst's beers in Seattle and Tacoma.
The three distributors' attorney, Gavin Skok, told the Seattle Times that "the termination is painful and costly" to the businesses, which "invested millions of dollars to build out the Pabst distribution network."
Watchdog Group Investigates Heineken's Acquisition of Punch Taverns
UK watchdog group Competition and Markets Authority announced last month that it would investigate Heineken's proposed acquisition of Punch Taverns, according to the Financial Times.
The Competition and Markets Authority inquiry is expected to be completed by April 24 and will determine whether further evaluation of the deal is needed.
In December, the Dutch beer maker announced the deal to acquire 1,900 pubs across the United Kingdom under the Punch Taverns banner for $502 million — a transaction that would make Heineken the third largest pub operator in the U.K.
Heineken already owns a stake in 1,049 Star Pubs & Bars, and the Punch Taverns are expected to be integrated with the Star brand.
Punch shareholders approved the deal last month.
The deal is running into opposition from landlords and independent brewers who reportedly fear being forced to stock more beers from Heineken's portfolio.
"Heineken's aggressive bid for market dominance via their multinational balance sheet is wholly offensive to the principles that underpin the unique Great British Pub," Chris Lindesay of the Punch Tenant Network, which represents Punch Taverns landlords, told the Financial Times.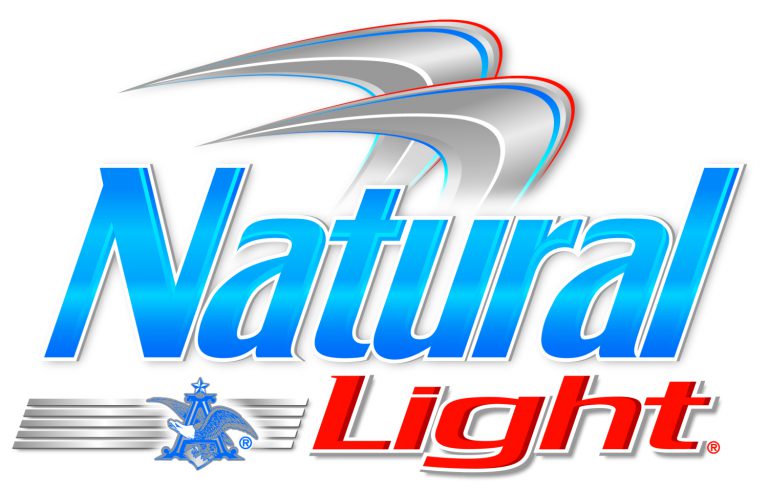 North Carolina Woman Sues Anheuser-Busch InBev for Using Her Photo In Marketing Promos
Anheuser-Busch and Raleigh-based distributor R.A. Jeffreys are being sued by a North Carolina woman for allegedly using a photo of her without permission in Natural Light promotional materials, United Press International reported in late February.
Kayla Kraft has alleged the beer maker and distributor used a Facebook photo of her drinking a Natural Light while wearing a fake mustache in marketing materials for its "Every Natty Has a Story" campaign.
The lawsuit, which alleges copyright infringement, invasion of privacy, and violation of the right of publicity, states: "Defendants have engaged in a widespread pattern and practice of misappropriating the names and likeness of others for commercial purposes without permission or compensation."
Read the full lawsuit here.
First Session-Beer Only Bar to Open in Portland
The nation's first beer bar dedicated to session beer is coming to Portland, Ore. in the spring, according to Draft Magazine.
Keith Madaras and John Mankes are opening "Sessionable," which will focus on serving beers between 2.5 percent and 5 percent ABV.
"Milds, table beers and goses are becoming more common and a lot of these fall right in [our ABV range]," Madaras told Draft. "The concept is viable.
"A challenge we have is people just not necessarily understanding what a lower ABV beer can offer," Mankes added. "It doesn't have to be thin or like Bud Light. I think we as a beer drinking society here in Portland are beyond that."
Massachusetts Brewery Runs into Issues with Landlord
Ludlow, Massachusetts-based Iron Duke Brewing is a little too popular for its landlord's liking. The Western Massachusetts brewery, which opened in 2014 in a redeveloped industrial complex, is running into issues with its landlord, Westmass Area Development Corporation, who is threatening to evict the brewery due to the "liability issues" being created by its taproom, the Boston Globe reported.
"Iron Duke Brewery was permitted to set up primarily as a manufacturing operation," Westmass chief executive Eric Nelson wrote to the company last year. "The tasting room is not the intended primary use. Your growth and the activities occurring associated with your brewery has created liability issues."
However, Iron Duke co-owner Nick Morin told the Globe that the brewery has all of its needed permits to operate the taproom and host live music.
"The taproom is the economic engine that drives our business," Morin said. "All they would say is, 'We own the property, and we don't want this.'"
Now, there's a petition to save the brewery and Iron Duke is suing Westmass to keep its headquarters in the development.
Bud Light Sends Dirk Nowitzki 30,000 Beers
After Dallas Mavericks franchise player Dirk Nowitzki became only the sixth player in NBA history to score 30,000 points, he said he celebrated the achievement by drinking "a Bud Light for the first time in a long time."
Bud Light's response to the milestone moment: Sending No. 41 a truck filled with 30,000 beers.
Here's a look at the assist.
New Zealand Hops Recalled
New Zealand Hops has recalled shipments of fresh hops shipped earlier this week that started to rot, according to Beertown.NZ.
NZHops' George Tunstall told the outlet that the problem occurred due to the use of cardboard cartons to ship the hops.
"The hops were perfect and it's just a shame that the heat yield caused some damage," he told the outlet. "They are cold-shipped, but once you pack warm goods into a carton it's hard for the cold air to get across them with enough breathing space. It seemed to be exacerbated by being backed together on the pallet and the accumulated heat towards the centre of the pallet caused some problems. It wasn't all of the hops but we didn't like the fact some were tarnished so, rather than disappoint anybody in Auckland with the longer delivery time, we recalled them and encouraged them into the next week's delivery of Nelson Sauvin, and made our apologies."