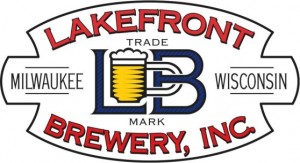 MILWAUKEE, WI — Lakefront Brewery, Inc. announced it will release a whiskey barrel-aged version of their Beer Line Organic Barley Wine in April. The Brewery claims it is the first USDA-certified Organic barrel-aged barley wine in the United States.
The robust brew (14 percent ABV), held for 18 months in USDA-certified Organic rye whiskey barrels sourced from Catoctin Creek Distillery in Purcellville, Virginia, is Lakefront's "most ambitious release in our 27 year history," commented Chris Johnson, the Brewery's Director of Business Development. Johnson stated that he believes Lakefront will change the brewing industry's and consumers' perception of organic beer.
In 1996, Lakefront Brewery created the first USDA-certified Organic beer in the United States, Organic E.S.B. "At that time, there were few organic malt and hop varieties available, so that limited the number of possible organic beer styles," Johnson remarked, "I think past impression of organic beers is that they are 'boring'." He explained, "Now, there's much more ingredient diversity, so breweries have a lot more to work with. We challenged ourselves to push the boundaries, and create a really unique and special all-organic beer."
Johnson went on to talk about an employee sampling discussion prior to packaging the beer, "we were overjoyed: everybody's smiles got bigger and bigger with each sip." Johnson continued, "We've received some positive initial customer feedback, and the response has been that not only is it the best organic beer they've ever had, it's one of the best beers they've had, overall. We couldn't be more pleased with the final result," he concluded.
The Beer Line Aged in Organic Whiskey Oak Barrels is a limited 22-ounce bottle: approximately 3,100 bottles were produced. The Brewery projects it to hit retailer shelves during the first week of April.
Lakefront Brewery, Inc. was started in 1987 and is celebrating its 27th anniversary this year. The brewery currently produces 45,000 barrels of beer per year and distributes its products to 36 states, Canada and Japan. Lakefront Brewery, Inc. was the first brewery to brew a government-approved, gluten-free beer, New Grist. For more information, visit www.lakefrontbrewery.com or call (414) 372-8800.