As recovery efforts in the wake of Hurricane Harvey continue in the Houston area, Florida is bracing for category 5 Hurricane Irma, which is slated to hit this weekend.
The storm is expected to be more powerful than Hurricane Andrew, a category 5 hurricane that devastated the Bahamas and Florida 25 years ago and is considered the most destructive hurricane in the state's history.
Several Florida breweries are already preparing to hunker down. Wynwood Brewing Company founder Luis Brignoni told Brewbound that his brewery will shut down Friday in anticipation of Irma.
"Our priority right is to make sure our staff has time to prepare," he said.
Part of that preparation includes filling kegs and empty fermentation tanks with water in case of a shortage. The company is also making slim kegs filled with water available to its employees, Brignoni said.
The need is apparent. Brignoni described grocery stores and gas stations as "mayhem" with people stocking up with water and gasoline.
"Publix is the big super market down here, and they're trying to restock water, but as soon as they stock it, it's gone," he said. "Same with all of the Walmarts, all of the convenience stores."
If the storm hits the brewery, Brignoni said the concrete structure and its hurricane proof windows should survive.
"The good thing is with these storms we have somewhat of a warning," he said. "The bad thing is you really don't know until the last minute if it's going to hit you and how bad it's going to hit you. Everybody needs to take the necessary precautions. Prepare for the worst, and pray for the best."
MIA Beer Co. owner Eddie Leon told Brewbound that his company stopped brewing today for fear of losing batches of beer during primary fermentation should there be a power outage. A week of not brewing shouldn't affect the Miami-based company's stock too much, Leon said, but it could see out-of-stock issues if it is unable to brew next week.
In the meantime, Leon is planning to keep his tasting room open until at least Friday. The company has also begun filling kegs with water for staff members, should they need them.
With MIA's building being located about 18 miles inland, Leon said he's confident that the concrete structure can withstand the storm, although a direct hit could potentially cause costly damages to the roof and windows.
"I've been living in Miami for 47 years," Leon said. "Nine out of 10 times, these storms that threaten us, they don't exactly follow the projected path. At the last minute, they veer away. At the same time, this is a monster storm. You have to keep an eye on it and be cautious."
Funky Buddha brand director John Linn told Brewbound that the company is shutting down operations on Friday in order to give employees time to prepare. The company has also boarded up windows and worked to get a generator on site in case power is lost to ensure that the "many thousands of gallons" of beer in tanks isn't lost.
As for when the company will resume operations, Linn said, "who knows what happens next week?"
Linn said Funky Buddha's leadership team has been on the phone with its new parent company, Constellation Brands, working with its crisis management team. But this is something the brewery's team has worked through before, after preparing for past hurricanes such as Matthew last year.
"We've been through this a few times," he said. "It's never comfortable, even though you know this thing is coming and have time to prepare for it, but it just increases your unease."
Tiffany Pryor, marketing and public relations manager for Tampa-based Cigar City Brewing, told Brewbound that the company plans to maintain its normal operations but will monitor the situation and post updates to the company's Facebook page. Nevertheless, Cigar City is providing its employees with information on how to prepare for the storm.
"Our primary concern is that our staff, family and friends are all remain safe during this time so we will be closely monitoring the storm's progression," Pryor wrote.
Back in Texas, wholesalers, retailers and breweries are attempting to return to business.
Peter Williamson, Del Papa's vice president of corporate relations and communications, told Brewbound that the the beer wholesaler's teams have returned to work and accounts are "picking up."
"We're back on the streets in all three markets and running routes and having high volume days as accounts are coming back on," he said. "We had our best Friday-Saturday as a company in terms of volume."
Williamson estimated that more than 50 percent of the accounts are back in business, although a handful have said they won't re-open due to damage suffered.
The majority of the company has returned to work, Williamson said, and he's anticipating a busy fall selling season.
"May is our busiest month in terms of volume," he said. "We're going to have Mays in September, October, November and December because of the rebuild."
Del Papa's building and fleet of vehicles avoided any major damage, and about 20 percent of the company's workforce was impacted in some way by the storm, Williamson said.
Williamson said many clients have been out of beer, and his sales teams can't replenish the shelves quick enough. For example, a Walmart store in Alvin, Texas, received 22 pallets last Friday and "still had holes," he said.
"The pipeline fill is going to be very strong in the coming days," he said.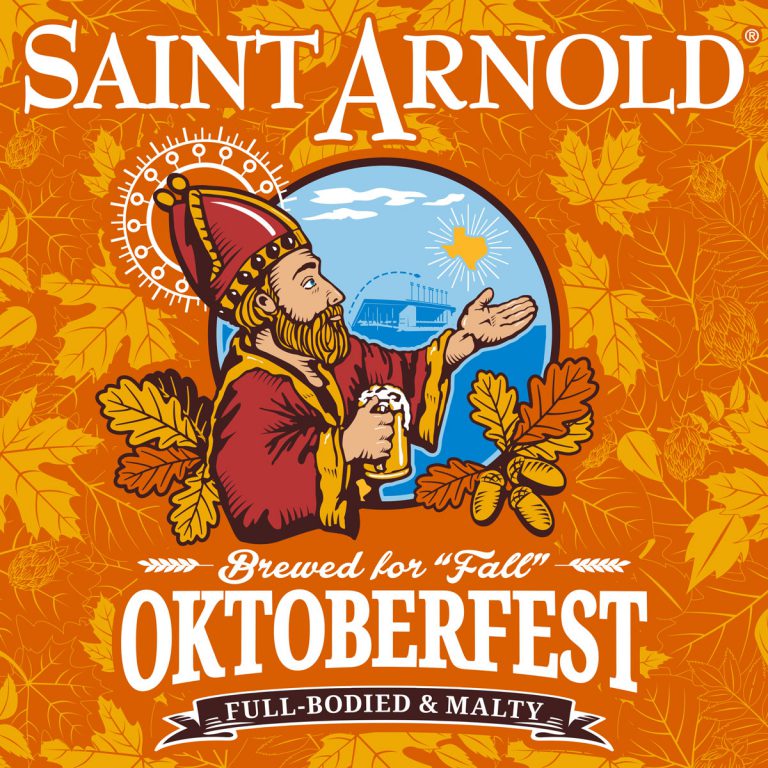 Saint Arnold Brewing Company owner Brock Wagner told Brewbound that his brewery, which sits on high ground, was unscathed despite nearby Interstate 10 becoming "a moat." Of Saint Arnold's 90 full-time employees, four people were affected by either significant flooding or minor flooding and one person lost a vehicle.
Operations at Texas' oldest running craft brewery returned to normal yesterday as many employees were finally able to reach the site, Wagner said.
"When you only have 40 to 50 percent of your employees who can reach the brewery, there's very little you can do," he said. "We're back to normal now, but people are still trying to figure out how to get into the regular flow of life."
In the wake of the storm, Wagner said on-premise sales in bars and restaurants have suffered, while grocery store sales have been "tremendous."
Wagner told Brewbound that the greatest need in the community now is money. After being approached by several breweries about brewing collaboration beers, Wagner said he decided to start #ReliefBeers in which breweries, restaurants and bars from across the country donate $1 for every pint sold on Friday, September 8, to the Houston Food Bank. As of Wednesday morning, Wagner said about 35 breweries had signed on.
In addition to #ReliefBeers, Saint Arnold will donate $1 from every case of Oktoberfest sold through the end of the season, Wagner said.
"Hopefully that will raise $30,000 to $40,000," he said.
Oskar Blues' CAN'd Aid Foundation is partnering with Live for Live Music on a Hurricane Harvey Relief Concert on September 12 in Boulder, Colorado, in which all of the proceeds will go to the foundation's relief efforts to provide canned drinking water to the relief efforts. The company has so far shipped 220,200 cans of water to Texas.
Smaller breweries that reported damage are resuming operations. City Acre Brewing general manager Mandy Jeronimus told Brewbound that the brewery's tasting room is on track to reopen today after water-damaged drywall was replaced. Jeronimus said a few customers showed up over the weekend to help with the repairs.
"They've definitely earned some store credit," she said.
In an effort to catch up, City Acre will "double up" its brew days, Jeronimus said
"We were really lucky," she said. "The beer survived just fine, but the building took a pretty good hit."
Galveston Island Brewing Company suffered "only minor wind damage and water in the building," according to Charday VanOrstrand, the company's executive administrator of operations. Despite the damage, the brewery resumed operations last Thursday.
"We are back to brew operations and normal tap room hours," she said.
Meanwhile, Eureka Heights Brewing Co. is also recovering from flooding in its brewery following the breach of the White Oak Bayou, according to a Facebook post. However, the brewery has reopened and is now serving as a donation drop off point.
One brewery wasn't so lucky. In a Facebook post, Houston-based 160ft Beerworks reported that its security cameras showed at least two feet of water in the building last week. The company said it would "shut down indefinitely" as it assessed the damage to the building and equipment.
The world's biggest brewery have also helped with the relief efforts. Anheuser-Busch InBev announced last week that the company was donating $1 million to the American Red Cross's Disaster Giving Program.
A-B InBev spokeswoman Gemma Hart told Brewbound that the company has also sent 11 truckloads of emergency drinking water to Louisiana and Texas, and the company halted production at its Cartersville brewery on Monday to replenish the stock of water.
In a letter to MillerCoors' distributor partners, CEO Gavin Hattersley highlighted the relief efforts of its wholesalers.
Hattersley wrote that Andrews Distributing in Dallas made a six-figure donation to the Mayor's Fund in Corpus Christi and Crescent Crown Distributing in Louisiana made a six-figure donation to disaster relief in Houston. Andrews along with the NFL's Dallas Cowboys raised millions of dollars during a drive, he added.
Additionally, Admiral Beverage in Wyoming delivering a truckload of water to Beaumont area. Giglio Distributing and the company's local sales team are helping to deliver 300,000 cans of water donated by MillerCoors to United Airlines, which is working with FEMA to help evacuees at George Bush Intercontinental Airport and surrounding shelters, to Beaumont.
"We've been in regular communication with our distributors in the affected areas and beyond, and their compassion and willingness to help in any way has been awesome," Hattersley wrote. "The storms may have subsided, but the impact of Hurricane Harvey will endure in Texas and Louisiana. So will our commitment to helping those impacted."
Constellation Brands is donating $100,000 to the Hurricane Harvey Disaster Relief Fund and will match employee contributions up to another $100,000, according to Beer Business Daily.
Meanwhile, the Alcohol and Tobacco Tax and Trade Bureau posted information on how industry members and taxpayers affected by natural disasters with questions about excise tax filing or reporting may contact the agency at 877-882-3277 or submit an online inquiry.
Several breweries are lending a hand in the relief effort. Lone Star Brewing, which is owned by Pabst Brewing, is donating $2 for every $1 donated by employees in its GlobalGiving campaign. The beer company has raised more than $28,000 toward its $250,000 goal.
Kentucky-based Braxton Brewing announced last week that it will use its canning line Thursday to package 1,000 cases of drinking water to be sent to Houston and Louisiana to support the flood relief efforts. Additionally, the brewery will be donating $1 per pint and accepting donations of nonperishable food items and cleaning supplies.
For every beer sold at Tennessee Brew Works' Taproom and the company's airport kiosk on Sundays in September, the company will donate $1 to the American Red Cross to help with the relief efforts in Texas.
A variety of other organizations are accepting donations. Among them:
Shrinking Time Between Disaster and Recovery
A list of Texas craft breweries collecting supplies for flood victims can be viewed here.