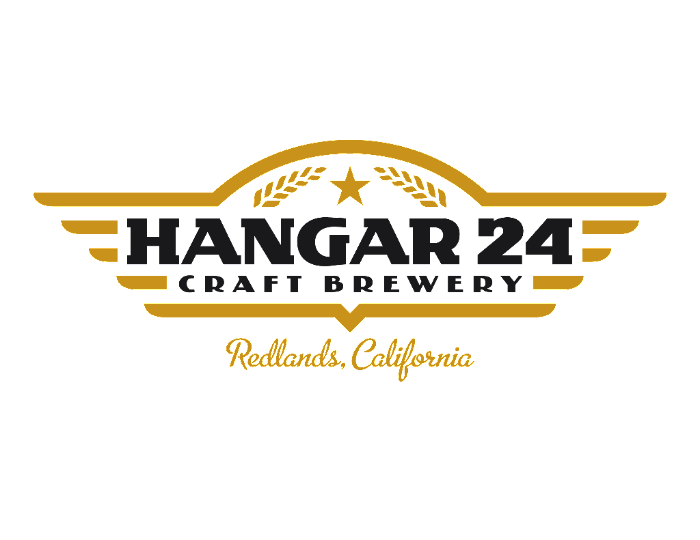 Lake Havasu City, Ariz. — The Lake Havasu City Airport will soon have a new hangar to stop and refuel at, as Hangar 24 Craft Brewery will open a taproom and grill in 3,700-square-foot location that previously housed the Blue Barron Bistro.
It will be the first restaurant location for the award-winning brewery out of Redlands, California, that produced approximately 39,000 barrels of beer in 2015, which continues to grow. The barrel totals put Hangar 24 Craft Brewery among the top two percent of producers in the country. Offerings, like Orange Wheat, Betty IPA, Easy Glider IPA and Iconic IPA, among others, are currently distributed in three states: California, Arizona, and Nevada.
The taproom and grill, set to open this spring, will have a focused menu, currently in development, with an American theme. A 3-5 barrel brewhouse, is scheduled to open later in the year and will be used to make experimental batches, new recipe development, and recipes that are just plain "out there" to compliment the brewery's annual and seasonal offerings.
Outside of the well-made food and hand-crafted beers, a highlight of the new taproom and grill will be a classic blue biplane that hangs from the ceiling in the main dining room. In addition, floor-to-ceiling glass walls provide open views of the airport runway and of the lake to the south. The restaurant also will allow customers to cool off in the brewery's pool and spa located within its patio space. This is the only pool and spa space located on a municipal airport in the entire country that Hangar 24 is aware of. The space already has a 120-year-old beautiful back bar, where approximately 20 tap handles will be installed to pour Hangar 24 and other beers from independently owned craft breweries. Wine and spirits will also be available for purchase.
"The airport location and existing aviation themed restaurant build-out made this the perfect place to open our second taproom," Hangar24 Owner and Master Brewer Ben Cook said. "We want our taproom and grill to compliment all that Lake Havasu City has to offer, with the intention of being a positive addition to the community and to provide a truly unique and memorable experience."
Cook, a graduate of the UC Davis Master Brewers Program and amateur pilot, started Hangar 24 Craft Brewery in 2008 across the street from the Redlands Municipal Airport and in a building that had previously been moved from the former Norton Air Force Base in nearby San Bernardino.
The brewery is scheduled to hold a celebration on May 14th at its Redlands location for its eighth anniversary, complete with its own air show. The headline act of the AirFest & 8th Anniversary Celebration will be a visit by the Patriots Jet Team, the biggest act ever to perform at the Redlands Municipal Airport.