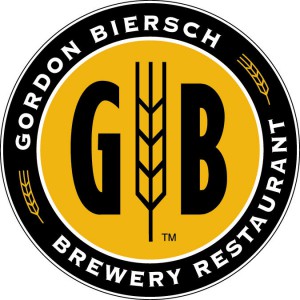 Broomfield, CO — Lay out your lederhosen, it's time to pull our steins out of the cupboard and fill them with the spirited craft brew that is FestBier. Gordon Biersch, an upscale casual brewery restaurant specializing in handcrafted German lagers brewed in-house, is celebrating the arrival of fall with its annual, limited-time FestBier and specialty menu, on tap beginning Sept. 16 through Oct. 19, 2015. This year, Gordon Biersch locations nationwide will offer "The Best of the Fest," the brand's traditional German beverage and food items that have its signature Gordon Biersch flavors.
FestBier is an amber lager with slightly sweet toasted maltiness, balanced by the subtle spice of German Hersbrucker hops that will bring out the Bavarian in you. Festival goers on the hunt for a refreshing cocktail can also enjoy our Barenjager Mule made with honey liqueur, balanced with ginger beer and fresh limes, served chilled in a traditional mule mug.
"FestBier is back and bigger than ever. This year, Gordon Biersch will celebrate its love for the Bavarian heritage and make Oktoberfest the largest celebration for its guests across the country," said Stan Frankenthaler, Chief Officer of Food, Beverage and Strategic Supply at CraftWorks Restaurants & Breweries, Inc. "Whether you are toasting by hoisting up your stein of FestBier amber lager or enjoying German classics like grilled bratwurst and Hungarian sausages, guests will love the variety of traditional and signature flavors packed with the authentic celebratory spirit that will be featured in every restaurant."
Gordon Biersch's FestBier menu includes:
FestBier Combo – Grilled Marzen-simmered sausages, a soft pretzel and Gordon Biersch Garlic Fries. Accompanied by our signature Marzen mustard.
Oktoberfest Sausage Platters– Three grilled sausages, skewered and served with sauerkraut & bacon potato croquettes and braised red cabbage. Served with our Marzen mustard and pub sauce. Your choice of:
Traditional: Marzen-simmered bratwursts
Signature: Chicken, Knackwurst and Marzen–simmered bratwursts
German Sausage Plate – Beer-poached bratwurst sausages sliced and drizzled with our Marzen mustard and served with braised red cabbage and pretzel crostinis.
Marzen Bratwurst Sandwich – Grilled Marzen-simmered bratwurst sausages served on a toasted ciabatta bun with fresh sauerkraut, baby spinach, caramelized onions and topped with pub sauce and our housemade Marzen mustard sauce. Accompanied by Gordon Biersch Garlic Fries.
Chicken Schnitzel – Pounded boneless chicken breast, breaded, pan-fried and served with sauteed crimini mushrooms and herbed spaetzel in a white wine and lemon caper butter sauce.
Pumpkin Cheesecake – Creamy pumpkin cheesecake on a baked graham cracker pecan crust. Topped with our housemade cream cheese frosting and drizzled with salted caramel sauce.
Earlier this year, Gordon Biersch unveiled its new, chef-driven menu, featuring made-from-scratch, seasonal recipes across the brand's food, beer and cocktail offerings. Additionally, the restaurant chain began offering a wider variety of beers while staying true to traditional brewing methods; a wine list comprised of well-known producers from top growing regions around the world; and a fun cocktail menu focused on the classics.
About Gordon Biersch
Gordon Biersch is an upscale casual restaurant specializing in local brewing and handcrafted, seasonal foods. Over the years, Gordon Biersch has won many medals for our authentic lagers and ales, which are brewed in-house using traditional methods dating back nearly 500 years. Most recently, the brand won a Silver Medal for its newest beer – a Belgian IPA at the Great American Beer Festival. Gordon Biersch is located in 18 states across the country and the District of Columbia. For additional details about Gordon Biersch, please visit http://gordonbiersch.com/. 
About CraftWorks
CraftWorks Restaurants & Breweries, Inc. is the largest craft brewery restaurant operator in the country with nearly 200 franchised and company-owned restaurants primarily operating under the Old Chicago Pizza & Taproom, Gordon Biersch Brewery Restaurants and Rock Bottom Restaurants & Breweries brands. As a leader in the casual dining segment, CraftWorks also operates strong regional brands, including ChopHouse and Big River, and employs more than 12,000 people throughout the U.S. All of CraftWorks' restaurant brands have innovative menus with made-from-scratch food and a vast selection of unique craft beer, as well as unbeatable service and loyalty programs that tout over a half-million active members. Based in Broomfield, Colo., CraftWorks is not only committed to serving its loyal guests, but also the communities in which its restaurants operate. In 2000, the CraftWorks Foundation was formed and has contributed millions of dollars, positively impacting communities throughout the country. For additional information about CraftWorks, the foundation and its craft brewery restaurant brands, please visit www.craftworksrestaurants.com.