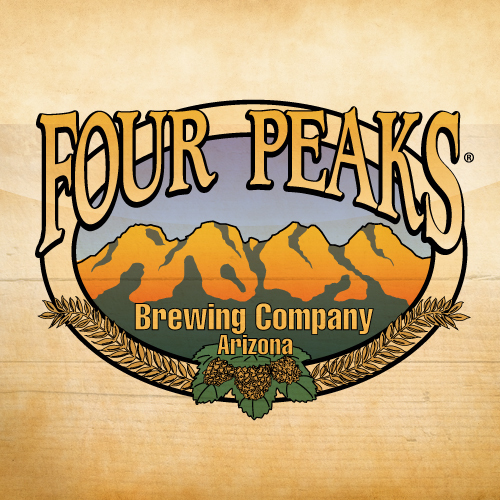 TEMPE, Ariz. – This December, Four Peaks Brewing Company celebrates the 3rd release of its Winter Seasonal, Odelay Mexican Chocolate Brown Ale, to the Arizona market. This spicy, chocolate brown ale will be available at the original Four Peaks Brewery in Tempe, Four Peaks Grill & Tap in Scottsdale, the Four Peaks Tasting Room on Wilson St., Four Peaks Sky Harbor Airport and for state-wide retail distribution through Hensley Beverage Company beginning mid-December.
Four Peaks spent several years searching for a Winter Seasonal beer that can truly reflect the influences of the Hispanic foods loved by Arizonans. As Winter moves in and temperatures drop, Brewer and Founding Partner, Andy Ingram sought out a recipe that tasted like champurrado, a Mexican hot chocolate, but would translate well to beer. Traditional champurrado is more than just chocolate; it's often accompanied by cinnamon, allspice, cayenne and masa harina. Four Peaks used this as inspiration then de-constructed it by using organic cocoa powder, cinnamon, allspice and a few pounds of pasilla chilies. The maltiness from the barley is a natural substitute for masa harina. Odelay weighs in at about 7.0% ABV and 15 IBUs.
"We weren't quite sure what to expect when we set out to brew this recipe – some cross between Mexican hot chocolate and a molé negro. However, meticulous R&D led us to this chocolaty, spiced beer that we think craft beer fans will love. And though it's not hot, we think its warming nature will fight off the chill of an Arizona Winter night," says Ingram.
Four Peaks Brewing Company has been an active member of the Tempe, Arizona community since 1996. It is the third largest brewery in the United States among those only distributing in their home states. Four Peaks Brewing Company has been awarded state, national and global recognition including 2012 World Beer Cup gold medals for SunBru Kolsch and Hop Knot IPA , 2013 GABF medals for Hop Knot IPA and Kilt Lifter Scottish Ale and 2015 AmeriCan Canned Beer Festival medals for Arizona Peach Ale and 8th Street Pale Ale. The Travel Channel has recently named Four Peaks America's Favorite Craft Brewery.
Visit Four Peaks Brewing Company at www.fourpeaks.com or find them on Facebook, Twitter, or Instagram.