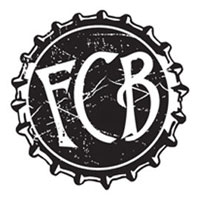 Fort Collins, Colo. – FCB (Fort Collins Brewery) is excited to release its brand new seasonals, Black Sheep, Black IPA and FCB Hefeweizen beginning January, 2015.
Standing apart from the herd, Black Sheep, Black India Pale Ale is a result of fortunate contradiction. FCB's newest 4-pack seasonal is an elegantly blended array of bright citrus and earthly hop aromas with subtle notes of chocolate and coffee. It is especially smooth for its dark appearance, but contains a solid malt backbone, setting the stage for an artfully crafted arrangement of hops.
ABV: 6.8%
IBU: 45
SRM: 70
True to German style brewing techniques, FCB's Hefeweizen has an aroma of citrus and spice that come alive with robust flavors of bready wheat and sweet malt. A hazy golden hue and refreshing finish, this 6-pack seasonal bids a goodbye to winter and a nod to the first taste of spring.
ABV: 5.0%
IBU: 15
SRM: 5
Black Sheep, Black IPA and FCB Hefeweizen will be available to FCB's distribution footprint in bottles and on draft. Hefeweizen will also be part of FCB's Seasonal Brewer's Lunch Box, a variety 12-pack.
About
The Fort Collins Brewery & Tavern is a family-owned, handcrafted microbrewery and full service tavern in Northern Colorado, established in 2003. FCB  offers an outstanding line up of 50 ales and lagers that can be found on tap as well as in bottles throughout the U.S. For more information, visit fortcollinsbrewery.com or call 970-472-1499. Brewery tours run daily!
Create – Share – Savor