Nearly 26 months after the merger of Canadian brewing equipment manufacturers Diversified Metal Engineering (DME) and Newlands Systems, the combined company has fallen into receivership after defaulting on loan payments to the Royal Bank of Canada (RBC).
DME Group's financial troubles have left hundreds of of North American craft brewery owners who had already shelled out millions of dollars in equipment deposits in limbo.
According to documents filed in the Supreme Court of Prince Edward Island, as of November 22, DME owes more than $13.5 million to the RBC and other creditors, including brewery clients and about 250 employees that work at its Canadian manufacturing facilities.
DME reportedly would have required an infusion of $3.7 million to continue operations, but the company could not secure additional funding from its bank or from Toronto-based venture capital firm Clearspring Capital, which acquired a majority stake in the business in 2015.
On November 26, the RBC appointed Alvarez & Marsal as DME's receiver. The firm, which specializes in "turnaround management and performance improvement" for large businesses, is accepting bids through January 7, 2019, in hopes that a buyer can resurrect the business.
DME's list of unsecured brewery creditors features a host of well-known producers, including 10 Barrel Brewing, Anchorage Brewing, Diageo, Foam Brewers, Labatt, Lord Hobo, Maine Beer Company, Monday Night Brewing, Moosehead Breweries, New Belgium Brewing, Night Shift Brewing, Notch Brewing, Tired Hands Brewing, and Wicked Weed, among many others.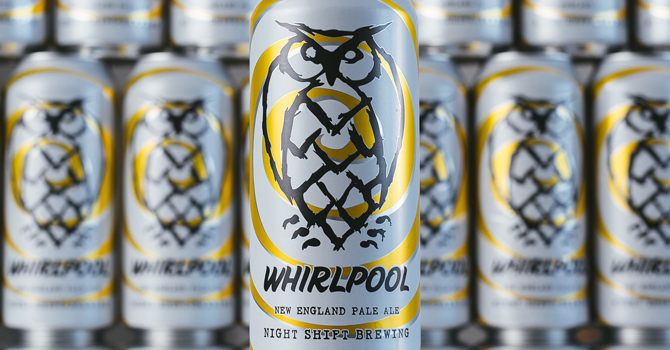 Rob Burns, co-founder of fast-growing Massachusetts craft brewery Night Shift, told Brewbound that the company had ordered a brewhouse and tanks from DME for its Everett production brewery, which he doesn't expect to receive.
"We had a large amount of equipment expected to arrive in January that now is not coming as well as a large sum of money lost," he wrote in an email. "Details are still sparse on possible recourse but we are working to figure out what is best for us and have our lawyers engaged."
Burns added that his company would take "a big hit" financially, nevertheless adding that Night Shift would "survive."
"If this had happened to us a few years ago, it might have sunk our ship," he wrote. "Combine this with can shortages for a lot of the smaller brewers, and it's getting tougher and tougher to just make the beer let alone to sell it."
Mahala Guevara, vice president of operations at Texas' Big Bend Brewing, told Brewbound that her company was in the process of scheduling delivery with DME of more than $1 million in equipment — including a brewhouse, fermenters, chiller, boiler and silo — that was "paid for in full" when the news broke. Since then, "there's been radio silence from their end," she said.
The $1 million equipment order was earmarked for Big Bend's new brewery in San Antonio, which was slated to open by May 2019.
"We really needed that San Antonio brewery to open for us to be financially sustainable," she said, adding that Big Bend had maxed out production at its Alpine brewery and was supplementing its volume by contract brewing at Brew Hub in Florida.
However, she said Big Bend is "particularly vulnerable" because its contract brewing arrangement isn't financially sustainable over a long period of time.
"Depending on how this shakes out, it materially impacts our project," she added.
Still, Guevara remains hopeful that Big Bend will still receive its equipment due to the company's lender, Live Oak Bank, holding a security interest in the equipment.
"I do think there's a chance that everything works out," she said.
Indeed, there may be reason for hope. The Canadian Broadcasting Company reported that Alvarez & Marsal plans to bring in some workers to complete existing projects.
Nevertheless, Guevara believes the outlook is bleak for many of the breweries whose equipment orders may go unfulfilled.
"I think we're going to see a wave of breweries going out of business or financially restructuring significantly," she said. "And those financial restructures will affect their lenders."
DME's financial woes follow issues for several other brewing equipment manufacturers, including the closure of Portland, Oregon-based Metal Craft in 2017 and Canton, Ohio-based SysTech Stainless Works earlier this year.
Thad Fisco, owner of Portland Kettle Works, likened the closings to small brewers stuck in the "hinterland between being regional and being local."
"Same exact thing is happening in the manufacturing business," he said. "Too much debt, the debt gets ahead of you, you can't make the payments and the banks come in and foreclose."
Fisco acknowledged that the competitive landscape for equipment makers has become more challenging as Chinese manufacturers sell equipment at prices sometimes "30 percent below domestic producers' prices."
"In many cases, domestic manufacturers chase that business and press their price to a point where they may not realize it, but they're not being profitable anymore," he said. "If you do it repeatedly, you end up in a situation where you essentially bankrupt your company."
Still, the closure of a large manufacturer such as DME is an opportunity for companies such as Portland Kettle Works, Fisco said.
"Pulling Newlands and DME off the field, that's a lot of blockers gone right there," he said. "It will definitely help our business, no question about it. It doesn't mean for a second that we are not extremely concerned over the fact that there are over 100 clients in DME and Newlands' process right now, most of which probably aren't going to see anything. That's a big blow to the industry… This is going to leave a crater."