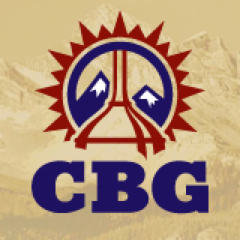 DENVER — Today the Colorado Brewers Guild (CBG) announced a new program, Hop the Vote. This program is a spirited but friendly brewing competition held between the Colorado State House of Representatives and Colorado State Senators. Voting will take place during all sessions at the Great American Beer Festival (GABF) from October 2 through October 4.
"The Colorado Brewers Guild works side-by-side with our state leaders on a daily basis on public policy for the industry" said Steve Kurowski, marketing director at the CBG. "Hop the Vote gives us the chance to show the Colorado community how and why we work together."
To prepare for the competition, each team will host a brew day at a local Denver brewery next week. Each team has both Democrat and Republican representatives, many whom are up for re-election this November.
Members of the media are invited to attend as well as take photos and videos of the brew days.
During each session of GABF, team members will be pouring their beer at the CBG booth. GABF attendees will try both beers and cast a vote for their favorite brew. The winner will be announced at 9 p.m. on October 4, 2014. The winning team will receive medals and bragging rights.
"We hope this program will shine a positive light on the craft beer movement and highlight the strong relationship between the industry and the state government," said Kurowski.
About the Colorado Brewers Guild:
The Colorado Brewers Guild (CBG) is a non-profit trade association promoting the Colorado craft brewing industry. With more than 175 Colorado craft brewery members and counting, CBG provides information for Colorado beer lovers, and promotes Colorado craft breweries by advocating positive public policy for Colorado craft beer. For more information, visit www.coloradobeer.org