Savannah, GA – Georgia-based Coastal Empire Beer Co has partnered with Cavalier Distributing in Lakeland, Florida to open distribution for the state of Florida. Currently Coastal Empire Beer Co. is distributed statewide in Georgia by Savannah Distributing.  
Co-founder Chris Haborak commented, "We have a great relationship with our distributor in Georgia with Savannah Distributing and the team at Cavalier Distributing is top notch as well and we are very excited to have partnered up with them for state wide distribution in Florida."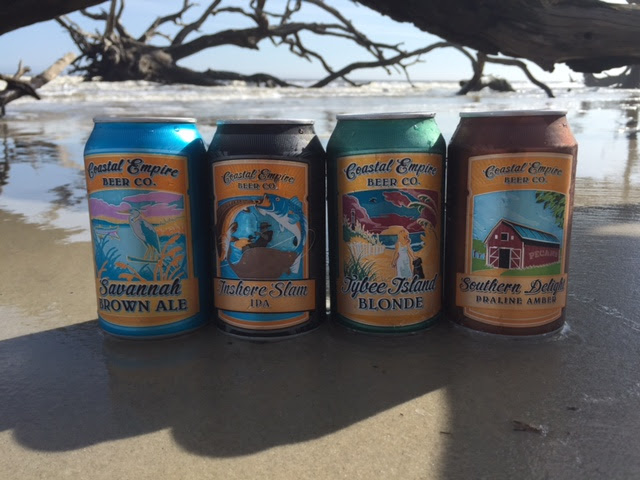 Coastal Empire's core line up includes Southern Delight Praline Amber, Inshore Slam IPA, Tybee Island Blonde(Kolsch style), Savannah Brown Ale.  Other releases will include Dawn Patrol Imperial Molé Stout (2014 GABF Bronze Medal winner Herb&Spiced Beer category), Barrel Aged Savannah Brown, Red Wine Barrel Midnight in the Garden ICS, and finally Coco-Piña Gose brewed with Pineapple, Coconut, Pink Himalayan Salt.  Our launch event will be on February 10th at Beer:30 in Jacksonsville, Florida.
About Coastal Empire Beer Company:
Coastal Empire Beer Co.'s Savannah Brown Ale was first shipped to Savannah Distributing on August 25, 2011.  We officially launched at The Distillery on, Sunday, August 28, 2011, the first night of the first Annual Savannah Craft Beer Week.  The following Saturday Savannah Brown Ale took home first place in the People's Choice Award at the Savannah Craft Brew Fest.  That made our first week on the market greater than anything we had hoped for.
Since beginning as a contract brewery, we have won medals at the 2012 US Open Beer Championship, 2013 US Open Beer Championship, 2014 US Open Beer Championship, and at the 2014 Great American Beer Festival. The last medal was particularly sweet as we won it on the third beer that we brewed at our new location at 79 Ross Rd when we made the switch from a contract brewery to a production brewery.