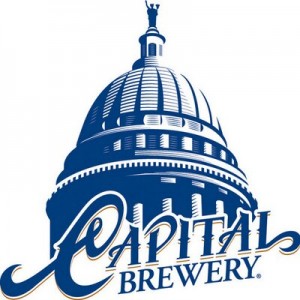 Middleton, WI — It's that time of year again, the leaves are falling and the weather is turning. Soon we'll be up to our knees in snow, but don't look at it as a negative. Instead look at the snow as a reason to hit the slopes, head to the ice caves, throw on a pot of chili, or just huddle up by the fireplace.
Whatever your ideal winter activity, know that there's a perfect beer for it. Capital Brewery Winter Skål is being released to the market on November 1, 2016.
Winter Skål is a full-bodied beer with a brilliantly clear, copper hue showing off its rich malt heritage. This beer has a mildly bitter hop presence at just 30 IBU that rounds out the slightly sweet malt overtones on this Vienna Style Lager. Coming in at 5.8% ABV this is a drinkable winter warmer with enough oomph to send you clear into the spring!
Starting in November, keep an eye out for Capital Winter Skål in its bright blue packaging at your local liquor store and on tap at your favorite bar or restaurant with a blue tap logo and the iconic Capital dome topping it off.
Founded on March 14, 1984, Capital brewed its first batch of beer in the spring of 1986. The company has received over 240 major awards in both domestic and international competitions in over 15 categories.