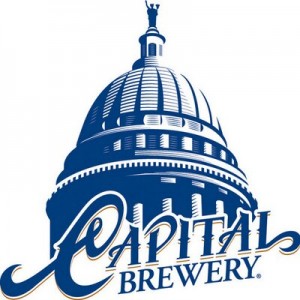 Middleton, WI – To kick off its 30th Anniversary of brewing award winning beers, Capital Brewery Co., Inc. is releasing a small batch of coffee and vanilla infused Garten Brau Munich Dark. This collaboration combines Colectivo Coffee with Capital's most award winning beer, which just happens to be one of the first beers brewed by Capital in the spring of 1986.
"We will be celebrating this 30 year milestone with series of four (4) special release beers. We are kicking this off with a great combination of traditional and new flavors," commented Brewmaster Ashley Kinart.
The beer will be available on draft only. It is brewed with all Wisconsin hops and malt. Look for this exciting infusion at your local on premise retailers, and in the Beer Stube and Beer Garden later this spring.
Founded on March 14, 1984, Capital brewed its first batch of beer in the spring of 1986. The company has received over 235 major awards in both domestic and international competitions in over 15 categories. Capital Munich Dark has won over 30 medals alone. Capital was named Grand National Champion in the 2013 US Open Beer Championship, winning six medals.
'Capital Brewery' is a registered trademark of Capital Brewery Company, Incorporated. 'Capital Munich Dark' and 'Garten Brau' are trademarks of Capital Brewery Co., Inc.