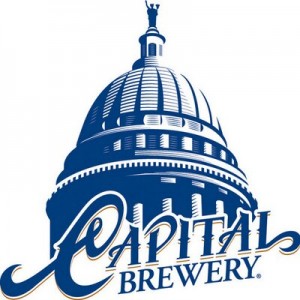 Middleton, WI — The talented brewing staff at Capital Brewery has been producing quality, award-winning beers for almost three decades, and while the Brewery has always been known for its lagers, three India Pale Ales (IPAs) and one American Pale Ale were recognized at the recent World Beer Championship.
Capital Mutiny IPA, Capital Ghost Ship IPA and the recently introduced Capital Grateful Red IPA all won silver medals, as did the Capital U.S. Pale Ale. This marked the first time each of these has won a medal, and brought Capital's total medal count to 221.
"I am glad to be receiving recognition for these particular brands, as this shows that although we are diversifying our portfolio, we are continuing to produce award-winning beers and have the ability to do great things across the board" commented Brewmaster Ashley Kinart.
Founded on March 14, 1984, Capital brewed its first batch of beer in the spring of 1986. The company has received over 220 major awards in both domestic and international competitions in over 15 categories, and Wisconsin Amber has been available in cans since 1997. Capital was named Grand National Champion in the 2013 US Open Beer Championship, winning six medals.
'Wisconsin Amber' and 'Capital Brewery' are registered trademarks of Capital Brewery Company, Incorporated.