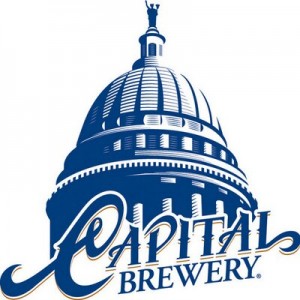 Middleton, WI. — Just in time for the end of summer Capital Brewery has released Vacation Request, a light bodied ale brewed with Mandarina Bavaria and Lemondrop hops plus a touch of rye. The clean and crisp citrus finish makes the final stretch before the inevitable cooler and shorter days of fall a little more bearable.
Brewmaster Ashley Kinart described her latest creation, "The citrus aroma of these hops goes really well with the mild rye spice on the finish, and I'm very happy with the turnout. This beer came together really nicely as a mingling of a few ingredients I've been eager to brew with."
Vacation Request weighs in at 7% alcohol by volume (ABV) and 45 International Bittering Units (IBU) and is available in 22 ounce bottles and on draft in very limited quantities as part of our Capital Square Bomber Series.
Follow us at CapitalBrewery.com, on Facebook, Instagram and Twitter for more news and announcements.
About the Brewery:
Founded on March 14, 1984, we brewed our first batch in the spring of 1986. The brewery has received over 215 awards in both domestic and international competitions in over 15 categories, and our Wisconsin Amber has been available in cans since 1997.
Vacation Request is a trademark of Capital Brewery Co., Inc.