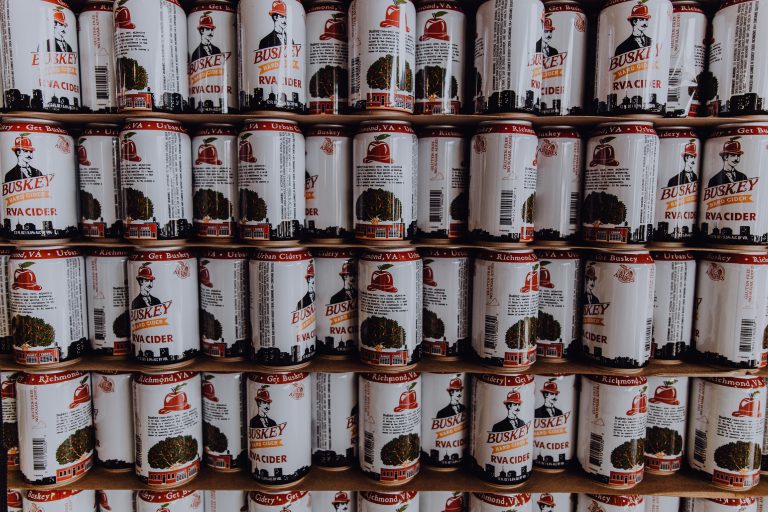 Richmond, VA — Buskey Cider is now rolling out can distribution in Richmond and other central Virginia locations through Loveland Distributing.
Buskey Cider launched in April 2016 in the Historic Scott's Addition Neighborhood in Richmond, Virginia. They began canning in late January, producing the first 12 oz 6-pack of canned hard cider in Virginia, which can now be found in Richmond grocery stores, bottle shops, and restaurants. Buskey Cider selected their flagship, RVA Cider, as their first packaged product based on its popularity among customers in the tap room and around town. At 5.5% ABV, RVA Cider is semi-sweet and immensely drinkable, balancing a beautiful yeast strain with a blend of fresh pressed Virginia Apples.
"We enjoy being from Richmond, which is lovingly referred to by locals as "RVA". In addition to naming our flagship cider after our hometown, the name also stands for Real Virginia Apples!" says founder, Will Correll. "This shows our continued commitment to our customers that 100% of the apples that we use in all of our ciders are local to our home state of Virginia."
In addition to their RVA Cider, distributed offerings on draft include their off-dry 45 and Trying Cider, Nitro Cider, and Citra Hopped Cider. For more information, visit www.buskeycider.com.