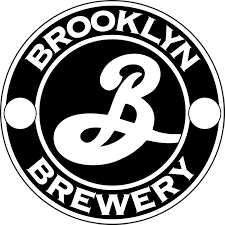 GREENWOOD VILLAGE, CO — Today, Brooklyn Brewery and MicroStar Logistics are pleased to announce an extension of their partnership. MicroStar's industry-leading keg management program delivers the efficiency and flexibility a leading brewer like Brooklyn needs in today's dynamic marketplace.
"Today we are one of the largest craft brewers in the country and in the midst of planning our next significant expansion," says Brooklyn's CEO Eric Ottaway. "It's a great comfort to have a reliable partner like MicroStar who continues to make the right investments in quality, customer service and innovation to meet our needs well into the future."
"Steve Hindy at Brooklyn Brewery literally wrote the book on the Craft Beer Revolution and we're honored to carry their world-class beer in our kegs every day," says MicroStar's President and CEO, Michael Hranicka. "We look forward to delivering the supply chain efficiency and flexibility Brooklyn needs as Eric Ottaway and the team execute their ambitious expansion plans and write the next chapter of the Brooklyn Brewery story."
MicroStar's ability to deliver the kegs needed without the worries that come with keg ownership will be a valuable asset as Brooklyn Brewery manages their growth in the coming years. In addition, by choosing MicroStar instead of owning their own kegs, Brooklyn has reduced their carbon footprint by approximately 48,000 kg CO2e in the past 12 months alone, based on an analysis by Dr. John Heckman of thinkstep (formerly PE International), a leading sustainability consulting firm. That is equivalent to saving the amount of CO2e emitted by burning over 50,000 pounds of coal.
About Brooklyn Brewery
Founded in 1988, The Brooklyn Brewery is one of the foremost craft breweries in the world. A producer of award-winning beers that are available in 26 states and more than 30 countries, The Brooklyn Brewery is located in the Williamsburg section of Brooklyn. In 2014, The Brooklyn Brewery opened Nya Carnegiebryggeriet (New Carnegie Brewery) in Stockholm, Sweden, where it produces a range of specialty beers for the Scandinavian market.www.brooklynbrewery.com
About MicroStar
Founded in 1996, MicroStar Logistics, based in Greenwood Village, Colo., is the market-leading provider of keg management and logistics services to the U.S. craft beer industry. The company manages the largest independent network of kegs, approaching 2 million nationwide, and the corresponding logistical needs for approximately 200 craft brewery customers. The company provides a cost-effective outsourced solution that enables craft brewers to grow while reducing their carbon footprints. For additional information, visitwww.microstarlogistics.com.