Blue Moon inventor Keith Villa, who retired from MillerCoors in January after a storied 32-year career, isn't leaving the beer business after all.
Much of the press following his departure from the country's second-largest beer company centered around the launch of Ceria Beverages, a startup focused on releasing a line of non-alcoholic craft beers containing THC. At the same time, however, Villa and his wife, Jodi, had quietly launched Donavon Brewing Company in their hometown of Arvada, Colorado.
Villa, who is dedicating most of his time to building and launching the Ceria Beverages brand of THC-infused offerings, will initially serve as Donavon's brewmaster while teaching his 25-year-old daughter, Catherine Villa, the ins and outs of the brewing business. A 6-month non-compete clause, which barred him from working for competing breweries with more than 1 percent of the beer market, expired on July 5, he told Brewbound.
"What I'm doing is I'm trying to pass on some of my knowledge in brewing — and how to create beers — to her, so she can take that and run Donavon and create some fantastic beers that we'll all be proud of," he said.
Mr. Villa along with Jodi, who will serve as Donavon's president, said they would help guide Catherine before handing over the reins.
"This will be Catherine's show because Jodi and I are so focused on Ceria," Mr. Villa said.
Catherine Villa, who graduated with a mechanical engineering degree from the University of Colorado-Boulder in 2016, will serve as Donavon's manager of operations while the Villas' other daughter, Marie, a 21-year-old marketing student at the University of Colorado, will occasionally help with social media initiatives.
"They're at that prime age where they understand exactly what young drinkers are looking for," Mr. Villa said.
The Villas plan to focus on high-end offerings, including wine-beer hybrids and Grand Crus, while also releasing Mexican-style lagers, amber ales and other more traditional beer styles.
"My philosophy being a brewer for 32 years — there's always room for another high-end, high-quality brewer," Mr. Villa said. "So we're going to focus on quality, and the high end, because we know what we're doing and I feel there's just so much room there for high-end, high-quality classic beer styles."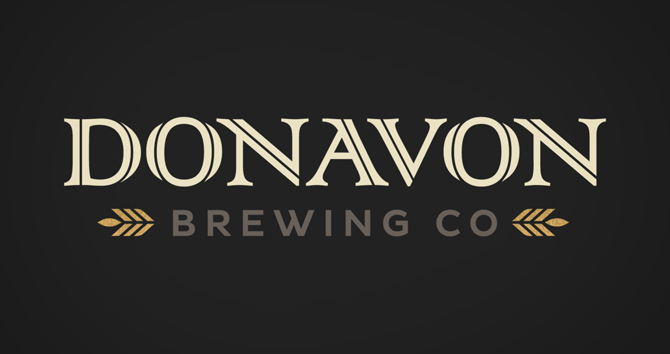 The Villas estimate they have invested "six-figures plus" to launch Donavon Brewing, which is named for Jodi's father, Donavon Nelson, who worked at Coors for 21 years and died in 2017. The Villas purchased Jodi's childhood home from her father's estate last year and began transforming an old garage and office space on the property into a "state-of-the-art" 2-barrel brewery.
"Although it's 2-barrels, we have everything that a big brewery has," Mr. Villa said. "We have all stainless steel tanks, we've got a great mill, we've got a lab, we've got a glycol chiller so we can actually cool things down and make fantastic lagers."
Catherine Villa told Brewbound that she wants Donavon Brewing to "grow organically," focusing on dialing-in its recipes and building demand, while also self-distributing the company's beer to on-premise accounts on the northside of Denver. Deliveries will begin as soon as Donavon receives its Colorado state brewing license.
"The minute that we get our approval for the state of Colorado, which should be any day, that's when we're going to take our first kegs out, and Catherine will make the deliveries," Mr. Villa said. "And if we find a recipe that really resonates with consumers, then we'll scale them up."
As demand increases, the family said they would expand distribution of Donavon's kegs throughout the Denver area and potentially to other accounts throughout the region. They also plan to to eventually introduce off-premise packaged products over time.
Although the Villas said they would eventually like to open a tasting room, they believe not having one gives them a competitive advantage since they can be "true partners" with bar and restaurant owners, instead of competing for occasions.
"It makes sense for a brewery to open up a taproom and to have an immediate cash flow," Mr. Villa said. "We're in a situation where we don't really need that right now. And so we've told some of our potential customers that we won't have a taproom and that their establishments are front-and-center of our attention. … A lot of them are very happy with that."
Meanwhile, Villa added that Ceria Beverages remains on track to release its first offerings by the end of the year. Until then, he's been using Donavon's pilot brewery to create THC-free prototypes for Ceria while also using those brewing sessions to teach Catherine how to make beer.