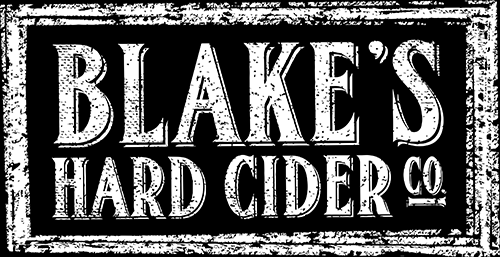 LINCOLNWOOD, IL — Louis Glunz Beer, Inc., Chicago's premier craft and specialty import beer distributor, announces the addition of Blake's Hard Cider Co. to its catalog, available now. The partnerships with Glunz and other select Chicagoland retailers marks Blake's entry into the Chicago market.
"Blake's makes ciders with serious style, which contributes greatly to the brands we represent in Chicago," says Anthony Norkus, brand manager for Louis Glunz Beer, Inc. "Beyond the amazingly drinkable Beard Bender, Blake's appeals to a wide variety of palates with products like The Tonic, a refreshing take with cucumber and ginger, and the habanero-infused fruity El Chavo."
Blake's Hard Cider Co. products currently distributed by Glunz and available to area restaurants, bars, and retailers include:
Beard Bender (6.5% ABV) — Blake's Beard Bender 100% natural hard cider has no added sweeteners, allowing the true characteristics of the apple come through. Derived from a variety of Bittersweet and Bittersharp apples, this cider packs a punch. Tart and crisp, Beard Bender comes from apples grown only at Blake Farms in Armada, MI.
El Chavo (6.5% ABV) — This blend of habanero pepper, mango, and Blake's apples delivers a hard cider experience of sweet and heat.
WakeFire (6.5% ABV) — Blake's replicates Michigan's summer with its WakeFire hard cider. This easy drinking cider also showcases a comforting blend of Michigan-grown cherries, orange peel, and Blake's apples.
The Tonic (6.5% ABV) — Fresh ginger root and cool cucumber combine to deliver a crisp, light-bodied elixir to awaken the senses.
Flannel Mouth (6.5% ABV) — The succulent combination of late-season table and dessert apples comprises Blake's Flannel Mouth with its sweet flavor and smooth finish. Flannel Mouth is made 100% with Michigan-grown apples.
Blake's Hard Cider Co. stems from Founder Andrew Blake's family owned and operated apple orchard and cider mill, established in 1946. Andrew and his father began Blake's Hard Cider Co. in 2013. Before joining Glunz for Chicagoland distribution, Blake's sold cider throughout Michigan, as well as at its Ciderhouse and Winery located on the family's orchard in Armada, MI. Ciderhouse hours are Thursday-Saturday 11 a.m.-11 p.m. and Sunday 10 a.m.-6 p.m. For more on Blake's Hard Cider, visit the website, Facebook, Twitter, or Instagram.
In choosing to work with Glunz, Blake's Hard Cider Co. Regional Sales Manager John Beal says, "We obviously shopped around and met with a few different distributors for the territory. After the meetings finished up for the week, we did what every tourist does when visiting Chicago: We went and ate great food, followed by great beer. At every establishment we visited, we would try and neutrally ask the staff what distributor they liked working with the most. Our decision became more and more apparent the more we asked. Everyone we talked to suggested Glunz. By morning I think our minds were made up. We wanted to go with Glunz."
For more on Glunz Beers and its brewery partners, visit www.glunzbeers.com.
About:
Founded in 1888 by Louis Glunz I in Chicago, Louis Glunz Beer, Inc. (7100 N. Capitol Drive, Lincolnwood, IL 60712; 847.676.9500) is among the oldest beer distributors in the United States, proudly offering Chicagoland the most comprehensive selection of craft, specialty, and import beers representing more than 190 breweries around the globe. The 128-year-old company continually receives recognition for its innovative, family-owned business, including Beverage Industry's 2013 Wholesaler of the Year, the National Beer Wholesalers Association 2013 Public Affairs Award, and the 2013 Loyola Illinois Family Business of the Year Award. Heading the company is President Jack Glunz, the grandson of the founder, with day-to-day operations led by five of his seven children as members of the fourth generation and with members of the fifth generation also on staff. Louis Glunz Beer, Inc. is dedicated to quality service and beer education. For more information, visit www.glunzbeers.com. Find Louis Glunz Beer, Inc. on Facebook, Twitter, and Instagram.