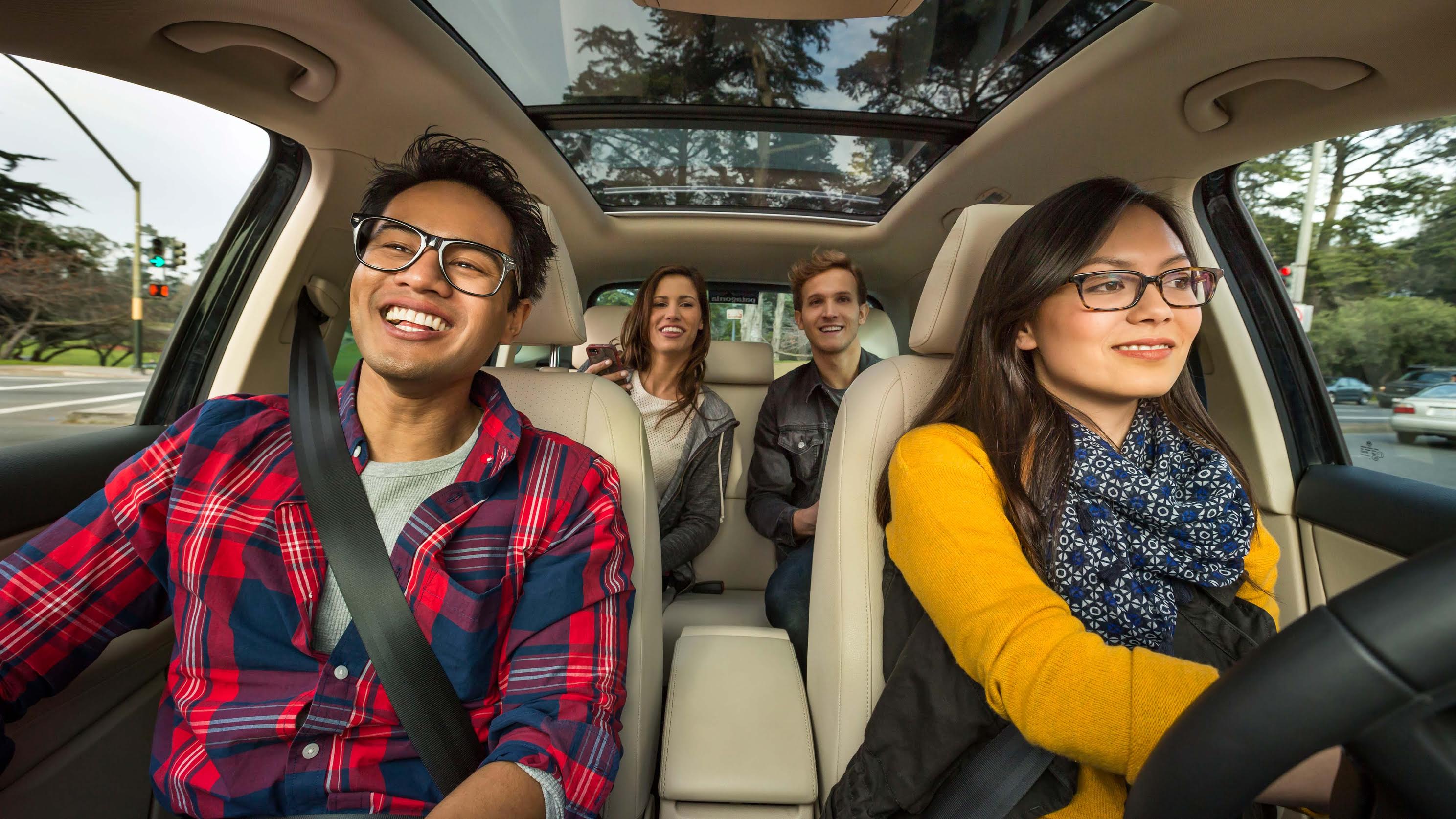 SAN DIEGO — Lyft, the fastest growing rideshare company in the U.S., and Ballast Point Brewing Company, one of the nation's leading craft breweries, have teamed up to present Football Sundays.
Now through February 4, Lyft is offering 20 percent off up to four rides to and from all California Ballast Point locations every Sunday, from 9 a.m. to 10 p.m. at the tasting rooms in Miramar, Scripps Ranch, Little Italy, Home Brew Mart, Long Beach and Temecula.
In addition, to ride discounts, riders will enjoy food and drink specials at Ballast Point locations on Football Sundays. Lyft users can present the app when ordering to receive offers such as discounted nachos, reduced crowler beer fills and $10 wings and a pint. Specialties will vary by day and location.
"Ballast Point is a locally founded company that has consistently reinterpreted and shaped the brewing industry," said Lyft San Diego Market Manager Hao Meng. "Football Sundays with Lyft is a great way to enjoy the game safely and responsibly alongside delicious food and award-winning beer."
Lyft Ambassadors will also be at participating Ballast Point locations handing out giveaways to kick off the promotion on Sunday, Oct. 15.
"We encourage football fans to leave their car keys at home and count on Lyft to drive them to Ballast Point to watch the games this season," said Ballast Point Vice President of Marketing Hilary Cocalis. "Fans can also take advantage of our Miramar Sunday Brunch with Sea Rose pints and bottomless mimosas – the best way to spend game day!"
To claim the deal, visit www.lyft.com/invite/FOOTBALLSUNDAYS. Max savings of $5 per ride. Pickup and drop-off must be within the coverage area of Ballast Point locations.
About Lyft
Lyft was founded in June 2012 by Logan Green and John Zimmer to improve people's lives with the world's best transportation. Lyft is the fastest growing rideshare company in the U.S. and is available to 94 percent of the U.S. population. Lyft is preferred by drivers and passengers for its safe and friendly experience and its commitment to effecting positive change for the future of our cities.
For more information on Lyft in San Diego, visit www.lyft.com/cities/san-diego-ca.
About Ballast Point
What started in 1996 as a small group of home brewers who simply wanted to make great beer evolved into the team of adventurers known today as Ballast Point. From bringing a hoppy twist to a porter, or adding four types of malt to its amber ale, to creating the breakthrough gold-medal winning Sculpin IPA, the San Diego-based company is known for adding its own touch and asking if there's a better way. Now an internationally recognized leader in the craft brewing industry with 7 brewery locations in California and Virginia, the company makes over 50 styles of beer and distributes to 49 states and 17 countries internationally. For more information, visit www.ballastpoint.com.