Owned by employees and powered by wind, New Belgium has long touted its commitment to the social good. The latest designation the company is after, though, is one that has been seemingly celebrated and challenged in equal measure. New Belgium is in the process of becoming non-GMO verified.
In this endeavor, the nation's third-largest craft brewery isn't alone. In March of last year, Peak Organic became the first craft brewery to obtain verification from the Non-GMO Project, the leading certifier of food and beverage products free of genetic modification. And last May, Wolaver's, owned by Long Trail, followed suit.
A spokesperson with the Non-GMO Project wouldn't disclose specific figures, but said the organization has seen "tremendous growth" in the beer, wine and spirits category. Writing last year for SPINS, an insights firm for the natural, organic and specialty products industry, analyst Gerald Oksanen reiterated the point: "As the natural products industry continues to grow expeditiously, cutting-edge brands will continue to get certifications ensuring transparency to their consumers. This is in no way different for the beer industry."
Interestingly enough, New Belgium says it has always made a conscious effort to avoid using genetically engineered ingredients. Both Peak Organic and Wolaver's were already certified organic by the United States Department of Agriculture (USDA), a label that inherently verifies their non-GMO compliance.
The reason for the non-GMO callout, then, is consumer interest. Increased demand has been magnified in the public eye by Congressional action and retail disclosure initiatives, creating such a volume of interest in the label, both in decibel and in weight, that brewers are pursuing affirmation of what had always been part of their DNA.
"We have found that consumers are really, really interested in knowing about this," said Peak Organic founder Jon Cadoux. "I would argue to you this is the hottest topic in food and beverage. People want to know what this is about…We kept hearing it over and over again."
Katie Wallace, New Belgium's assistant director of sustainability, said that her company often fields 10 questions a week about whether it uses any genetically engineered ingredients in its beer. Just a few years ago, she estimated, it would receive five per month.
"Having the verification kind of allows us to feel confident in what we're claiming," said Wallace. "The level of third party verification helps with offering transparency in a way people can trust."
That uptick in inquiry was really what triggered New Belgium's verification effort, said Wallace, who also co-chairs the Brewers Association's sustainability sub-committee.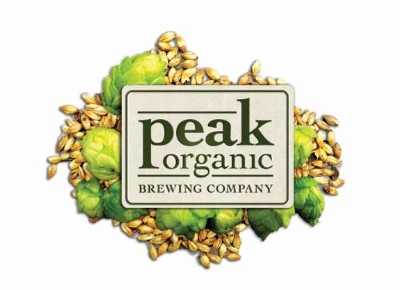 Cadoux said he respects anyone's decision to drink whatever they want, but he just feels that consumers have the right to know what's in their food and drink. That's a movement that transcends the beer industry and has made for hearty political debate at both the state (Vermont passed a law last year requiring the labeling of all foods made with GMOs) and federal levels (the largely Republican-backed Safe and Accurate Food Labeling Act would federally render such labeling voluntary rather than mandatory).
While fear and skepticism of genetically modified ingredients have blossomed to become perhaps the hottest point of contention facing the food and beverage industry, the movement has also been met with mounting dissent over whether GMOs are actually a threat.
This past Sunday, the Boston Globe ran an editorial in support of the abovementioned Food Safety Act, writing: "States that have mandated its inclusion next to legitimate health information are piggybacking on the credibility of food labels to imply that genetically modified foods are also a health or nutrition factor — which study after study has shown is not the case."
Brewers need not wait for an ultimate determination there, of course, as the popularity of the movement has forged new roads to travel for food and beverage companies looking to cement their non-GMO status. Though the Non-GMO Project is the current industry leader, BevNET reported in May that the USDA would soon be rolling out a competing GMO-free label, spurred in part by SunOpta, a global supplier and processor of organic, non-GMO specialty foods.
With or without that, Whole Foods led the charge at the retail tier, announcing two years ago that by 2018, it would require all products sold at its U.S. and Canadian stores be labeled to reveal whether they contain GMOs. Cadoux said he wouldn't be surprised to see that trend pick up as the issue continues to root itself in the minds of consumers. Should that happen, it's not hard to imagine a sharpened marketing edge for brewers looking to occupy shelf space at ingredient-transparent retail spots. After all, the butterfly and check mark that the Non-GMO Project has the power to bestow upon a label does pop.
But Cadoux says that while consumer interest compelled the certification, heavier marketing activity isn't really at the forefront of the strategy here.
"We're not overly boisterous I guess," he said. "It's who we are. It's in our name. The last thing we ever want to do is over promise, under deliver, over market…. We just want to instill confidence in what we're doing."
In June, New Belgium dabbled in the marketing waters a bit when it posted to Instagram a picture of a beer captioned "Buy a friend a non-GMO beer," hashtagging it #100StartsWith1 — a social media campaign spearheaded by health drink company Sambazon meant to inspire positive societal change. Nevertheless, Wallace, too, said marketing isn't one of the company's top priorities in its verification pursuit, adding New Belgium doesn't have any immediate plans to even put the seal of non-GMO approval on its labels once verified.
"Our motivation for doing this is not that we're studying trends and using it as a marketing tool," she said. "There are really two uses. One is to help us really understand it better and feel really confident we're doing what we intend to do. And then the second thing is we want to have transparency and integrity."