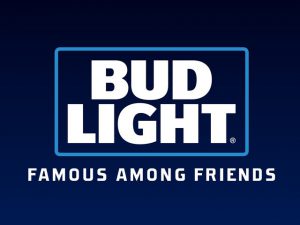 NEW YORK — Anheuser-Busch has officially announced its return as the exclusive category advertiser for the 2017 Super Bowl, marking its 28th consecutive year in the big game. The national brewer will feature four of its brands, bringing back last year's advertisers Budweiser, Bud Light, Michelob ULTRA, and Super Bowl newcomer – Busch.
Anheuser-Busch is scheduled to have at least three full minutes of advertising in this year's game, complemented by a robust digital strategy.
"The Super Bowl has become one of those increasingly rare cultural moments in time when consumers anticipate and talk about the commercials as much as the event itself," said Marcel Marcondes, vice president of marketing at Anheuser-Busch. "For Super Bowl 51, we are not just creating ads for the game, but kicking off strategic creative campaigns for the year. For that reason, we're debuting new work that we believe will resonate before, during and long after game day."
AB @ Super Bowl 51 by Brand:
Bud Light – Bud Light, the Official Beer of the NFL, will debut a new :60 second Super Bowl spot as part of a larger campaign tied to Bud Light's role in building friendships over beers. The Bud Light campaign, anchored by the brand's newly announced 2017 tagline, "Famous Among Friends," is handled by Wieden + Kennedy New York.
Budweiser – Budweiser will draw inspiration from the story of its founder, Adolphus Busch, to celebrate the brand's enduring ambition and hustle in pursuit of the American dream – 141 years and counting. The brand has aired 101 commercials in the Super Bowl. The Budweiser campaign is handled by Anomaly.
Michelob ULTRA – Returning to the game for its second consecutive year, Michelob ULTRA – the fastest growing U.S. beer brand – will continue to celebrate those who live both an active and social lifestyle. The new: 30 spot will continue the brand's "Brewed for Those Who Go the Extra Mile" campaign for a second year, hoping to inspire consumers to feel that they can work out and still go out. The Michelob ULTRA campaign is led by FCB Chicago.
Busch – Joining the Super Bowl lineup for the first time is Busch, the leading beer franchise in the value segment. Busch will introduce itself to a new generation of beer drinkers, drawing on decades of equity as a brand that stays true to its name. The Busch campaign is led by Deutsch.
Several of Anheuser-Busch's commercials and campaigns will be released on digital platforms prior to the FOX broadcast on Feb. 5. For more information on each brand's campaign and creative, follow Budweiser, Bud Light, Michelob ULTRA and Busch's social media channels leading up to the game for details.
About Anheuser-Busch InBev
Anheuser-Busch InBev is a publicly traded company (Euronext: ABI) based in Leuven, Belgium, with secondary listings on the Mexico (MEXBOL: ANB) and South Africa (JSE: ANH) stock exchanges and with American Depositary Receipts on the New York Stock Exchange (NYSE: BUD). Our dream is to bring people together for a better world. Beer, the original social network, has been bringing people together for thousands of years. We are committed to building great brands that stand the test of time and to brewing the best beers using the finest natural ingredients. Our diverse portfolio of well over 400 beer brands includes global brands Budweiser®, Corona® and Stella Artois®; multi-country brands Beck's®, Castle®, Castle Lite®, Hoegaarden® and Leffe®; and local champions such as Aguila®, Antarctica®, Bud Light®, Brahma®, Cass®, Chernigivske®, Cristal®, Harbin®, Jupiler®, Klinskoye®, Michelob Ultra®, Modelo Especial®, Quilmes®, Victoria®, Sedrin®, Sibirskaya Korona® and Skol®. Our brewing heritage dates back more than 600 years, spanning continents and generations. From our European roots at the Den Hoorn brewery in Leuven, Belgium. To the pioneering spirit of the Anheuser & Co brewery in St. Louis, US. To the creation of the Castle Brewery in South Africa during the Johannesburg gold rush. To Bohemia, the first brewery in Brazil. Geographically diversified with a balanced exposure to developed and developing markets, we leverage the collective strengths of approximately 200,000 employees based in more than 50 countries worldwide. In 2015, on a combined pro forma basis, AB InBev realized 55.5 billion US dollar in revenues (excluding JVs and associates).