Dec 9-10,2013
Santa Monica, CA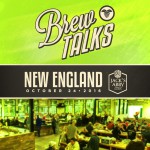 Taking place at the Jack's Abby brewery (100 Clinton Street, Framingham, MA. 01702), the Brew Talks event will bring together New England brewers, distributors and other industry professionals for a night of open, honest discussion on the craft beer marketplace. The evening's feature panel discussion will examine the current alcohol laws in Massachusetts and look at a variety of legislative issues, including franchise law reform, licensing clarification efforts, pay-to-play concerns and even marijuana legalization initiatives.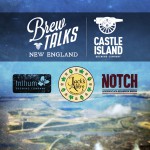 Brewbound is pleased to announce that a trio of successful Boston-area craft brewery entrepreneurs will speak at Brew Talks New England, taking place at the soon-to-launch Castle Island Brewing in Norwood, Mass. on September 28. Trillium Brewing founder Jean-Claude Tetreault, Notch Brewing founder Chris Lohring and Jack's Abby co-founder Sam Hendler will join Brewbound editor Chris Furnari in a panel discussion focused on brewery businesses in transition.
On Thursday at the Revere Hotel, Trillium Brewing, Jack's Abby and Notch American Session Beer took part in three presentations entitled "Backyard Business Models," which analyzed the varying directions of the growing Boston-area craft breweries.