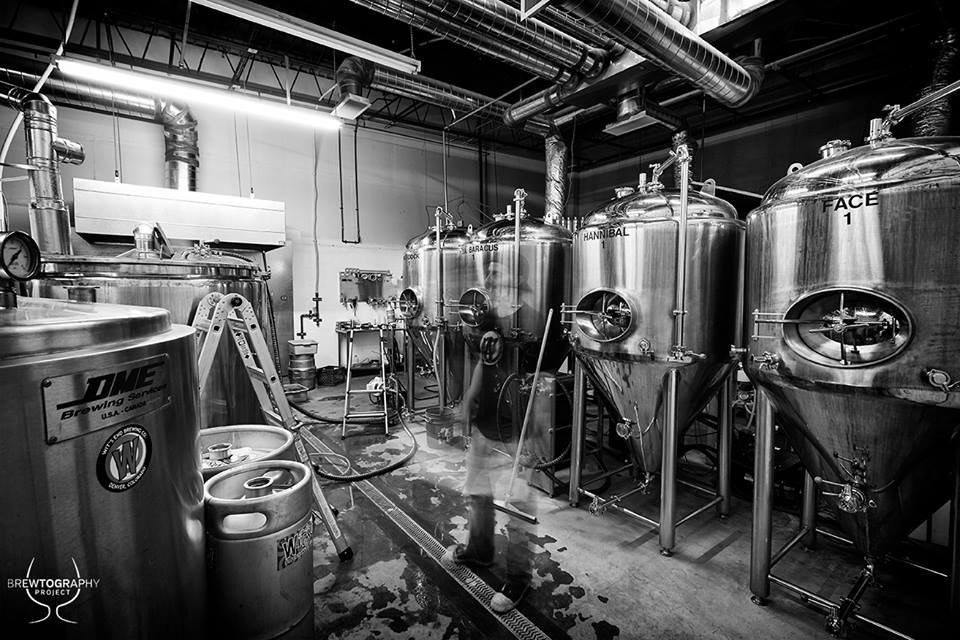 DENVER —  For every (Wit's) end, there is a (Strange) new beginning.
On December 1, Strange Craft and Wit's End Brewing Company will tap their collaboration Moving Day, an Imperial Session Belgian Pale Ale, to commemorate the combining of their brewhouses and tasting rooms. Saturday, November 25 is Wit's End Brewing's last day in business at its current location on West 2nd Avenue, Unit 13, 80219.
Moving Day was brewed with oats, wheat, honey, married with Hallertauer Herbrucker and Denali hops, and fermented with a blend of the two brewery's respective yeast strains. It rings in at 5.5 percent ABV, slightly higher in alcohol than a traditional Belgian Pale, hence its Imperial Session title.
This beer is a bittersweet celebration of Wit's End and a Strange Craft's new venture. "Oats and wheat are Wit's End and Strange's adjuncts of choice," says Wit's End Founder Scott Witsoe. "We added honey for a sweet counter to the soft herbal bitterness of Hallertauer Herbrucker and Denali hops— for the old and the new… see what we did there?"
Moving Day will tap at the Strange Craft – Wit's End Brewing co-tasting room on Zuni Street on December 1 when it opens for business at noon. It will only be available on draft and in Crowlers to-go. Crowlers of Strange and Wit's End beers will be available at the co-tasting room beginning December 1.
About Strange Craft Beer Company 
When Strange Craft Beer Co. opened south of Denver's Mile High Stadium in May 2010, it was the first nanobrewery in the city brewing one barrel of beer at a time. Strange has since become a destination spot for Colorado beer drinkers, and taken home two Great American Beer Festival medals and two World Beer Cup  awards. Visit the brewery online at strangecraft.com.  
About Wit's End Brewing Company
At the dawn of the fourth wave of craft beer, Wit's End opened its original nanobrewery in 2011 and hasn't looked back since. Through the years Wit's End has added some hardware on the walls including GABF  and World Beer Cup awards, a new 7 BBL Brewhouse, and more amazing memories than it could ever hope to share. It will remain an artisanal Denver brewery that continues to be fueled by dreams and inspired by the limitless potential of craft beer… join Wit's End on the journey! witsendbrewing.com