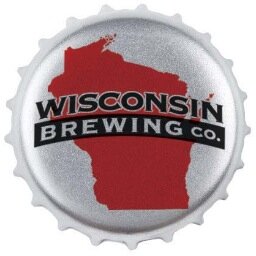 Wisconsin — This spring semester, students at the University of Wisconsin-Madison will have a new opportunity – and given its uniqueness and subject matter, there's a good chance it will fill up in record time! The University of Wisconsin-Madison College of Agricultural and Life Sciences and Wisconsin Brewing Company are partnering to teach a Fermented Foods & Beverage laboratory class with real world applications.
This groundbreaking semester-long program will combine classroom and laboratory study at the UW with on-site, hands- on brewing instruction at WBC, complete with guidance and insights from Kirby Nelson, WBC's award-winning brewmaster and 30- year veteran of the beer industry. Through this unique partnership of industry and education, students will enjoy the dual benefits of enhancing their learning experience and putting their skills to the test, via a real-world commercial-scale brewing environment. A highlight of the course: Student groups will have the opportunity to develop their own Red Lager recipe, brew it on the Babcock Hall pilot brewery, and then have it judged by a group of industry experts. The best Red Lager will then be brewed on a commercial scale by Kirby at WBC and should be on sale this spring.
"We've conducted courses in fermentation science for some time now, but the opportunity to complement our lab-based programs with actual, practical applications in the field adds a whole new dimension," said Jim Steele, professor in the Department of Food Science in CALS. "It's a really amazing opportunity, for both students and CALS."
"We are incredibly excited to collaborate with the University of Wisconsin on this new program," said Carl Nolen, president of Wisconsin Brewing Company (WBC). "The folks at WBC have a passion for the Badger State's rich brewing tradition. Beer is an integral part of Wisconsin's history, woven into our fabric of life, and we want to see that heritage continue to grow and thrive. And we couldn't imagine a better way to inspire new generations than combining our brewing experience, expertise and facilities with the exceptional minds and laboratories of the UW."
"It's a win-win for students, CALS, WBC — and future generations of Wisconsin beer-drinkers."
Wisconsin Brewing Company opened November 1, 2013 in Verona, Wisconsin with a state-of-the-art facility and a passion for the state of Wisconsin and great craft beer. That pride is demonstrated with beers true to Wisconsin's brewing legacy, crated by award-winning Wisconsin brewmaster Kirby Nelson, in a brewery that is nearly entirely made in Wisconsin, from the Hudson- built Huppmann brewhouse to the smallest details of the 100% aluminum tap handle, crafted in Madison.