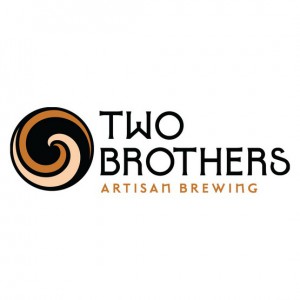 Warrenville, IL – Two Brothers Brewing Company is expanding both in beer sales and production in 2016.
As a result of growing demand and sales, Two Brothers will add three new 200-barrel fermenters to its brewery in Warrenville, IL. The additions will increase Two Brothers' brewing capacity to 88,000 barrels.
The three fermenters, which are made by Paul Mueller Company in Springfield, Missouri, will be installed and online by the end of May.
"This new equipment will allow us to continue our growth and have the beer needed to satisfy the marketplace." Two Brothers Brewing Company co-founder Jason Ebel said. "Investing in our facility and our company is part of our long-term plan. We believe in controlled growth that benefits everyone involved."
Two Brothers Brewing Company is also expanding nationally, beginning distribution in Connecticut. Full distribution has just launched through Sarene Craft Beer Distributors.
"We are very excited to be included in Sarene's portfolio as they work towards becoming the premier craft beer wholesaler for the state," said Ebel. "We have been eager to expand our presence in the Northeast. There has been a lot of demand for our products in that area."
Connecticut joins Illinois, Florida, Indiana, Minnesota, New York, Ohio, Missouri, Iowa, Pennsylvania, Wisconsin and Arizona as the 12th state to offer Two Brothers beer.
About Two Brothers Brewing Company
Two Brothers Brewing Company was founded by Jim and Jason Ebel in late 1996. In the past 19 years, the brand has expanded to include a 40,000 square foot brewing facility in Warrenville, Illinois, the Two Brothers Tap House adjacent to the brewery, the 70,000 square foot Two Brothers Roundhouse in Aurora and a new Tap House and Brewery in Scottsdale, Arizona. Two Brothers Brewing Company offers seven year-round beers, nine seasonals and a number of artisan project releases throughout the year. Other Two Brothers ventures include Two Brothers Coffee Roasters, which produced over 75,000 pounds of small-batch roasted, specialty-grade coffee in 2015. Producing award-winning products with equal parts craftsmanship, creativity and conscience, Two Brothers Brewing Company remains 100% family-owned and staunchly independent.