PAUL, Minn. – Summit Brewing Company is raising a glass to its 30th anniversary with several limited-release beers, concerts, events and plenty of toasts throughout 2016.
Summit will celebrate the year with a record number of small-batch brews, including four 30th Anniversary Series beers and three Unchained Series releases. In addition, live music and community gatherings will mark the milestone all year long, culminating in September with the brewery's annual Backyard Bash.
Mark Stutrud founded Summit in 1986 and pioneered the Midwest's current craft brewing industry – despite receiving a letter from the Brewers' Association of America trying to dissuade him from establishing a microbrewery. Since then, Summit has produced 46 different beers and is now available in 14 states.
"During 30 years of Summit, we've maintained a passion for creativity, consistency and community," Stutrud said. "Along the way, great partnerships have become great friendships with suppliers, distributors, retailers and, most importantly, our fellow beer drinkers."
Summit hasn't strayed from its foundation of quality and consistency. Its brewers' innovative techniques and concepts remain rooted in traditional European brewing methods. Summit is also one of the only craft brewers in the country with a brewing scientist and expert tasting panel on staff ensuring the character, integrity and flavor of every beer.
"We aren't afraid to challenge the status quo, but we never do so at the expense of brewing anything less than the highest-quality beer," Stutrud said. "The varieties and techniques may have evolved throughout the past three decades, but our approach has never wavered."
Anniversary Brews
Summit announces the launch of its 30th Anniversary Series, featuring four beers that will be available on a limited basis at different times throughout the year. The first, 30th Anniversary Double IPA, highlights some of the most unique and experimental hop varieties on the craft-brewing scene today.
"The 30th Anniversary Series showcases the unique qualities and attributes that have helped drive Summit forward over the past three decades," head brewer Damian McConn said. "They signify our belief in tradition and progress, innovation and heritage, and above all, an uncompromising approach to brewing great beer."
Double IPA blends six different United States and New Zealand hop varieties layered above pale malts for a superbly drinkable beer. Its aggressive hop flavor comes with powerful aromas of tangerine, lemon, lime papaya and mango.
Double IPA is currently available on draught and in four-packs of 16-ounce cans. Three more 30th Anniversary Series beers – Keller Pils, West London-Style Ale and Barleywine – will be released later in the year.
Summit Loves Music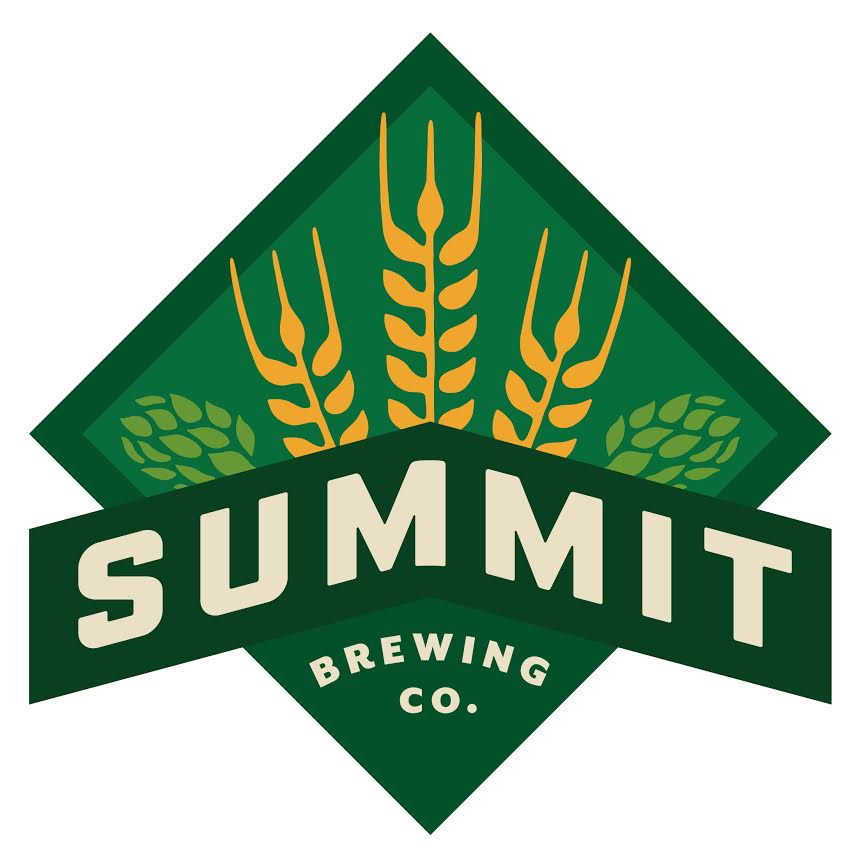 Scheduled for Saturday, Sept. 10 at the brewery in St. Paul, the annual Backyard Bash will serve as an official 30th birthday party, but it's just one of the festivities Summit will celebrate this year.
Summit is also holding an ongoing competition for up-and-coming local bands, with the winner opening at this year's Backyard Bash. More Bash details, including a full musician lineup, will be announced at a later date.
Summit's longstanding tradition of supporting the local music community will be on display at Rock the Garden (Saturday, June 18 at Boom Island Park in Minneapolis), Music at the Zoo (ongoing throughout the summer at the Minnesota Zoo), Eaux Claires (Aug. 12-13 in Eau Claire, Wis.) and at music venues across the Midwest.
Unchained and Team Brew Series
Summit's Unchained Series – which allows individual brewers to show off their creativity – continues this year with the release of Unchained Nos. 21, 22 and 23. Brewer Gabe Smoley's Us & Them: A Two Thread Brewing Experience is the series' 21st beer and is currently available on draught and in mixed 12-ounce bottle six-packs.
One of Summit's eight brewers will collaborate with a different team of employees each month of 2016 to run a unique batch through the brewery's pilot system. These Summit Team Brew Series beers are available during public hours at the Summit Beer Hall.
"Beer is a universal beverage that helps draw people together," McConn said. "The Summit Team Brew Series showcases this idea on a smaller scale, bringing employees of Summit together in order to have fun and share in the process of making great beer, while at the same time allowing their creativity and passion to truly shine."
Summit Brewing Company
Founded in St. Paul, Minn. in 1986, Summit Brewing Company has stayed close to its roots, serving the Upper Midwest and Great Lakes region. Summit's beers are currently available in 14 states including Minnesota, Illinois, Indiana, Iowa, Kansas, Kentucky, Michigan, Missouri, Nebraska, North Dakota, Ohio, Pennsylvania, South Dakota, Arkansas and Wisconsin. Summit now produces 14 varieties of premium craft beer, including seven year-round, four seasonal beers, and the limited release Unchained Series and Union Series. Since its inception, the brewery has been a consistent pioneer in the craft beer movement. For everything Summit Brewing, visit summitbrewing.com.