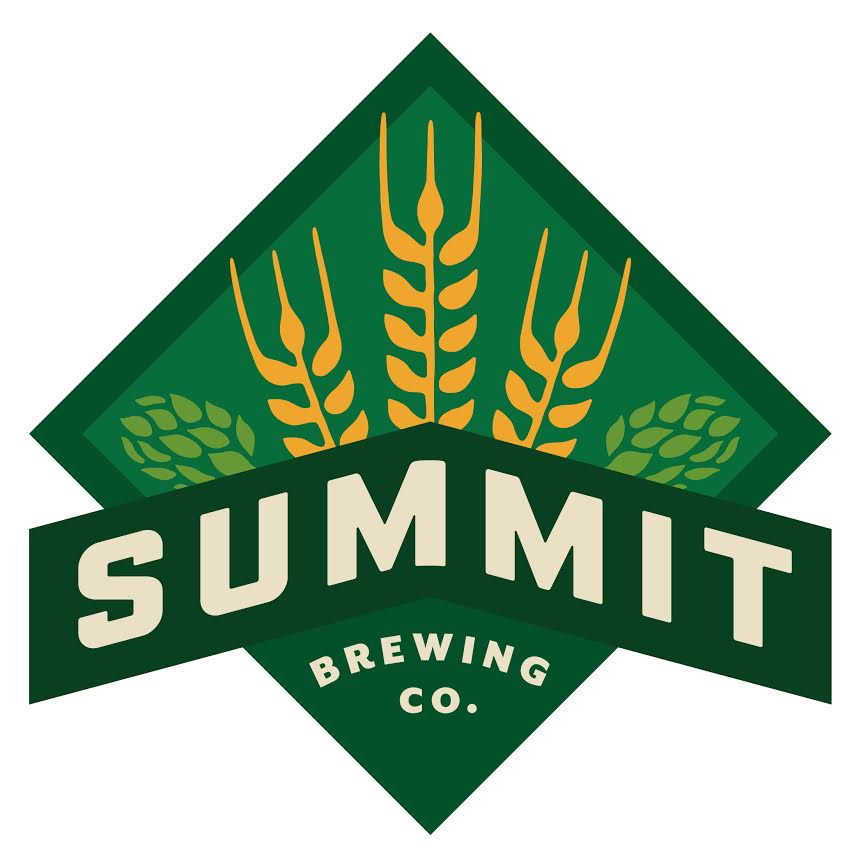 Saint Paul, MN — Summit Brewing Company announces the release of the brewery's first-ever coffee beer, Dark Infusión: A Coffee Milk Stout, the twenty-third beer released in the limited edition Unchained Series. The beer will be released with a party at Summit Beer Hall in Saint Paul on Saturday, October 22, from 6-10 p.m. Dark Infusión will then be available on draught and in 4-packs of 16 oz. cans starting the last week of October.
For his first Unchained Series beer, brewer Pete Stacy crafted a sweet stout made even more complex and bold with the infusion of cold brewed coffee. For the coffee, Pete worked with Saint Paul's Blackeye Roasting Co to create a custom blend of Brazilian and Colombian varieties.
"The best part of brewing this beer was learning about the coffee industry first-hand: sourcing and importing beans from all over the world, analyzing for quality, and then blending coffee varieties to perfectly fit the profile of my sweet milk stout," said brewer Pete Stacy.
The Dark Infusión Release Party at Summit Beer Hall will include the release on tap as well as in cans. Blackeye Roasting Co will provide samples of their cold brew coffee for people to experience side-by-side with the beer.
Find a list of all Dark Infusión release parties and events at Summit's Happenings Page.
Unchained Series 23: Dark Infusión Specs
ABV: 8.5%IBU: 40Color: Jet BlackMalts: Stout Malt, Brown Malt, Perla Negra, Midnight Wheat, Torrified Wheat, Flaked OatsHops: Pilgrim, FuggleYeast: Witbread AleKettle Addition: LactoseInfused with cold brew coffee at packagingServing Tips: Serve in Spiegelau Stout Glass. Pair with brunch foods – pancakes, sausage, fried chicken and waffles. Enjoy as a dessert beer or with fruit pies, bread pudding, and crisps.
Unchained Series
Launched in 2009, the rotating Unchained Series gives Summit brewers the opportunity to explore their craft and brew a unique beer outside of the brewery's year-round portfolio. "We're fortunate to have eight phenomenal brewers at Summit," said Mark Stutrud, founder and president of Summit Brewing Company. "The Unchained Series is a way for our brewers to showcase their artistry. There are no budgetary restraints, no outside influences from a sales team, and the brewers are free to collect ingredients from anywhere in the world. As long as it's legal, they have complete autonomy."
Summit Brewing Company
Founded in Saint Paul, MN in 1986, Summit Brewing Company has stayed close to its roots, serving the Upper Midwest and Great Lakes regions. Summit's beers are currently available in 11 states. Summit now produces 14 varieties of premium craft beer, including seven year-round, four seasonal beers, and the limited release Unchained Series and 30th Anniversary Series. Since its inception, the brewery has been a consistent pioneer in the craft beer movement. For everything Summit Brewing, visit summitbrewing.com.