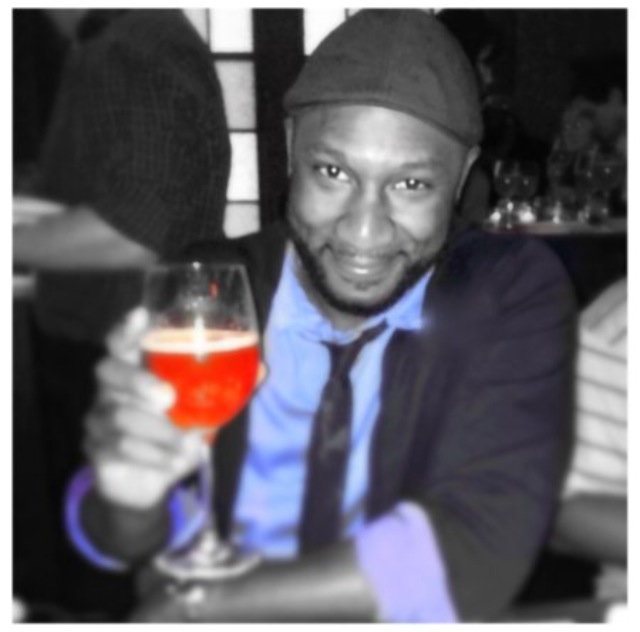 BRANFORD, Conn. – Jamal Robinson has been named Director of Sales for the Stony Creek Brewery of Branford, CT. Having just finished a six year stint with the Blue Point Brewing Company, Robinson is already on board with the Connecticut brewery.
At Stony Creek, Robinson will manage sales throughout Connecticut and Rhode Island of the brewery's current offerings which include (203), (860) and (401) India Pale Ales and (203) Stony Creek Lager.
"Jamal has passion, drive and is unwavering when it comes to quality," says Stony Creek's President Ed Crowley Jr. "As we prepare for the completion of our new brewery by the end of the year, he is a natural to energize the rollout of our existing and our future aggressively laidback beer selections."
Robinson brings with him 10 years of beer sales, marketing experience and education. He spent the past six at Blue Point Brewing Company of Patchogue, New York. At Blue Point he helped with the launch of their RastafaRye Ale, Toxic Sludge and Mosaic Session IPA and the Company's expansion from Connecticut through Vermont.
Before joining Blue Point, Robinson rose through the ranks at Hartford Distributors over four years where he was the Craft Brand Manager. There he was responsible for overseeing of such notable brands as Long Trail, Thomas Hooker, Redhook, Widmer and Bluepoint.
"Teaming up with Stony Creek Brewery is a natural transition for me.," says Robinson. "I've know the Crowley's for years and share their vision for Connecticut's next outstanding craft brewery."
"What started as a business relationship when Jamal was at Blue Point has grown into a friendship," Crowley says, "We welcome him, into the Stony Creek family."
Stony Creek Brewery, LLC, is a member of both the Brewers Association and the Connecticut Craft Beer Guild and is distributed through Dichello Distributors, Inc., Hartford Distributors, Inc., Levine Distributing, Inc. and through Rhode Island Distributing. For more information on Stony Creek Brewery, call Manuel Rodriguez at 203/684-3150, email him at manuel@stonycreekbeer.com, see them on FaceBook at www.facebook.com/StonyCreekBeer or visit the Stony Creek Brewery website at www.stonycreekbeer.com.