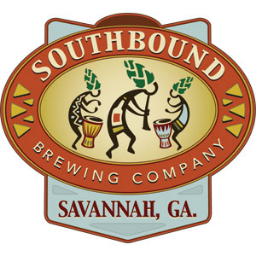 SAVANNAH, GA — Southbound Brewing Company invites the public to come to our brewery for a special Halloween Tours & Tastings this Halloween. On October 31, 2014, everyone 21+ is invited to visit Savannah's first production only microbrewery to sample beers, tour the facility and compete in a scarily fun costume contest. Doors will open to the public at 5:30pm and the taps will be shut off at 7:30pm; tours will be offered every 30 minutes starting at 6:00pm.
Katie Smith with Southbound says, "We're excited to host Savannah's best pre-game location for Halloween this year! We'll be busting out our brand new ping pong table for our guests, along-side our usual corn-hole competition. Kotter and Marshall from Rock 106.1's Work Release Program will be in house to keep things rockin' and rollin'. With prizes for best beer-related costume, scariest costume and best overall costume, plus our full line-up of delicious craft brews, we are the ideal first stop for a night so good, it's scary!"
Rock 106.1's Work Release Program had this to add, "Not that we ever need an excuse to hang out at Southbound, but kicking off Halloween there sounds like a darn good one to us. Brews from Southbound, games, contests, your chance to win tickets to the Big Ticket in Jacksonville…let's do this!"
For more information about public and private tours of Southbound Brewing Company, contact Katie Smith at 912.777.3686
For more information about Southbound Brewing Company, visit www.southboundbrewingco.com
About Southbound Brewing Company:
Southbound Brewing Company is the first production microbrewery located in Savannah, Georgia. Southbound launched our first brew in the state in mid May 2013. We aspire to become the most innovative and exciting brewery yet. By bringing the American craft beer revolution to Savannah's back door (and front porches), we hope to cater to the tastes of the South by tantalizing your taste buds and keeping things interesting!
Anyone interested in learning more about Southbound Brewing Company is encouraged to visit the Brewery during our public tours, Wednesdays through Fridays from 5:30pm — 7:30pm and Saturdays from 2:00pm — 4:00pm. For more information, please call 912.777.3686 or visit us at
www.facebook.com/southboundbrewingco or