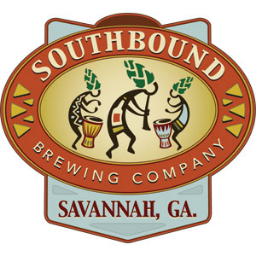 SAVANNAH, GA — On January 22nd, Southbound Brewing Company will be tapping a special Small Batch Release of a Winter Warmer Ale, "O' Captain My Captain", brewed by Army Captain Randy Cousino. This special ale designed by Captain Cousino and was brewed at Southbound using whole cinnamon sticks, ginger root and Savannah Bee Company local wildflower honey. The Brewery will be tapping the keg during our regular tours on the 22nd at 5:30pm; the 21+ public is invited to part-take in this release party.
Katie Smith with Southbound says, "We are honored to have Randy brewing with us! Due to his recent promotion to Captain, he will be relocating soon with his beautiful wife and their first baby (due on New Year's Eve). Over their past four years here in Savannah, they have been great friends to this community and this small batch release will be a perfect send-off for the Captain and his family on the 22nd!"
Captain Cousino adds, "My wife and I have fallen in love with Savannah in our time here. Since we are both craft beer lovers, we thought what better way to give back some of the joy we've found in living here than to brew a beer for the community to enjoy. I talked with the great people of Southbound about the idea and the rest is history. Hopefully, O' Captain My Captain will warm you on those brisk winter days in Savannah."
For more information about Southbound Brewing Company, visit www.southboundbrewingco.com
About Southbound Brewing Company:
Southbound Brewing Company is the first production microbrewery located in Savannah, Georgia. Southbound launched our first brew in the state in mid May 2013. We aspire to become the most innovative and exciting brewery yet. By bringing the American craft beer revolution to Savannah's back door (and front porches), we hope to cater to the tastes of the South by tantalizing your taste buds and keeping things interesting!
Anyone interested in learning more about Southbound Brewing Company is encouraged to visit the Brewery during our public tours, Wednesdays through Fridays from 5:30pm – 7:30pm and Saturdays from 2:00pm – 4:00pm. For more information, please call 912.777.3686 or visit us at
www.facebook.com/southboundbrewingco  or