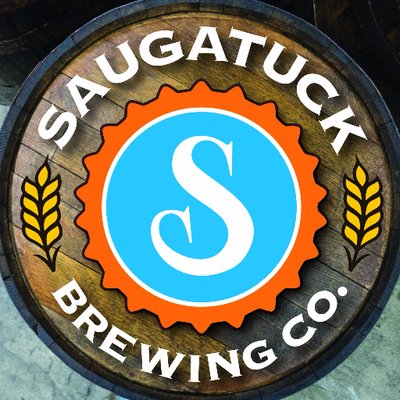 DOUGLAS, Mich. — The Saugatuck Brewing Company (SBC) and Uncommon Coffee Roasters (UCR) have teamed up again to create a new Seasonal Beer release for SBC. The beer, produced by SBC and named Uncommonly Tweaked is an Amber Ale brewed with organic Peruvian El Cautivo Coffee Beans from UCR. Uncommonly Tweaked will be available for purchase in the pub at SBC beginning Saturday, January 20 on tap and available to-go in 6-packs and growlers.
"We love to have the opportunity to work with local companies," says Ric Gillette, President & CEO (SBC). "Uncommon Coffee Roasters has always been a great partner for us, and we are ecstatic to finally bring one of our collaborations to package."
SBC has used coffee beans from UCR in many beers throughout the years, including another recent release, Café Brown, a Barrel Aged Brown Ale aged with Costa Rican Coffee Beans.
The process of creating a new beer with coffee always starts off with a trip to UCR's Roasting Facility, where the Brewers test a series of different coffees through a process they call "cupping." They test for flavors, aromas, acidity and mouth-feel; followed by a discuss how each bean can affect the beer. The two teams work together to select a coffee that will complement the profile of the beer.
"The different coffee beans all have such intricate flavors that really add to the complexity of the beer, the variety of flavors creates a unique drinking experience for the consumer," says Steven Scheerhorn, Head Brewer (SBC).
Uncommonly Tweaked will be available throughout SBC's distribution footprint in 6-packs and on draft February through April while supplies last.
About Saugatuck Brewing Company
Saugatuck Brewing Company, founded in 2005 is a full production microbrewery with a traditional family style pub featuring a full menu, outdoor seating and live entertainment year-round. The brewery has a combined 31 taps between 2 tap rooms, offering unique beer styles all produced in house, plus wine and hard cider. "SBC" distributed 18 signature styles in bottles & kegs, plus many others available on tap only throughout Michigan, Ohio, Illinois, Wisconsin, Indiana, Kentucky, Pennsylvania, Missouri, Florida, New Jersey and Nebraska, plus several foreign markets. The brewery also features the only active Brew-On- Premise program in Michigan, utilizing five copper kettles and a wide array of ingredients and recipes, allowing individual groups to brew, bottle and label their own unique creation.
About Uncommon Coffee Roasters
Uncommon Coffee Roasters is a small batch specialty coffee roaster in Douglas, Michigan. UCR is a USDA certified Organic coffee roaster. They provide wholesale coffee services to more than 200 business of all sizes in the Midwest. Their ready-to- drink Cold Brew Coffee drinks can be found in more than 400 stores throughout 15 states. Uncommon Coffee Roasters takes pride in its diverse partnerships and strives to work with companies who share similar values.