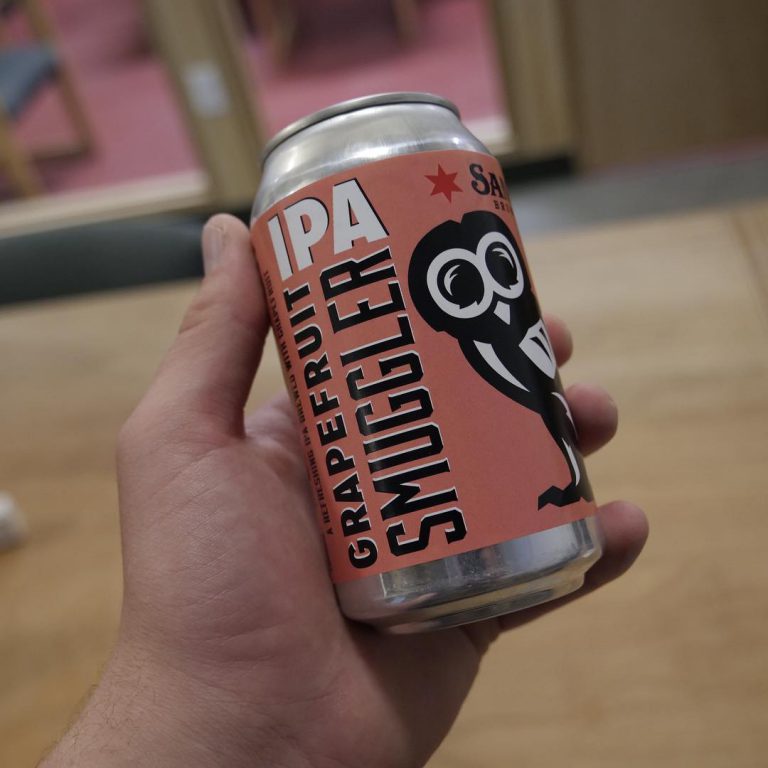 BOULDER, Colo. — Sanitas Brewing Company's new Grapefruit Smuggler welcomes the addition of ripe grapefruit blended with a traditional IPA just in time for Colorado's postcard-worthy summer months ahead.
Pairing both Centennial and Azacca hops in the brewing process, this IPA is brewed with whole grapefruit and grapefruit peels revealing a light marigold hue that pours slightly opaque in appearance. Grapefruit Smuggler turns to roasted flaked oats and cara malts combined with the sheer hoppy nature of an IPA to balance out its unmistakable tangy and citrus profile.
"Grapefruit Smuggler is a great addition to our summertime lineup that already includesLime Lager, Hoppy Lager and Cherry Saison," said Sanitas Brewing Company's CEO and co-founder Michael Memsic. "However, what makes Grapefruit Smuggler so exciting is its versatility and potential to become a year-round favorite."
Sanitas Brewing patrons can expect intense aromas of citrus-rich terpenes, like the flesh of fresh-squeezed grapefruits bulging from the top rim of their pint glass. Moderate alcohol content and smooth flavor result in a high level of drinkability on this Sanitas Brewing exclusive release.
"When temperatures begin to rise, we typically see people opt for lighter choices with bright flavors," Memsic continued. "Even the most loyal IPA drinkers, or people who aren't necessarily fans of grapefruit alone, will likely find themselves reaching for another."
Sanitas' Grapefruit Smuggler is available now on draft and in six-pack cans through its taproom location, 3550 Frontier Ave, along with various vendors in the Boulder /Denver area.
About Sanitas Brewery
Established in 2013 by two brewers with an audacious passion for beer, Sanitas Brewing has quickly become a top brewery in Boulder, CO. Known for its innovative beers and events, Sanitas uses local and organic ingredients and encourages its fans to "earn their beer" through life's adventures. For more information, current beers, and events, visit www.sanitasbrewing.com.