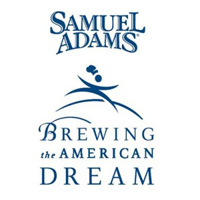 CHICAGO — Samuel Adams Brewing the American Dream, a micro-lending and coaching program for small business owners working in food, beverage, craft brewing and hospitality, announced it will host small business Speed Coaching and regional Pitch Room competition in Chicago onMonday, April 7th. Speed Coaching, which has already helped more than 4,000 small business owners across the country returns to Chicago, and for the first time will be hosted in partnership with Mayor Rahm Emanueland the City of Chicago's Small Business Advisory Council.
Speed Coaching will be held from 7:00-9:30 p.m. CDT at Ignite Glass Studios (401 North Armour Street) and provides access to top industry experts. Attendees will participate in up to six 20-minute, high-impact sessions in areas such as sales and distribution, packaging, and finance with expert coaches from Samuel Adams, theCity of Chicago, local businesses, and Accion, the nation's leading nonprofit provider of small business capital and coaching.
"Our Speed Coaching events have helped thousands of small business owners across the country by offering real-world, expert answers and advice," said Jim Koch, brewer and founder of Samuel Adams. "We're so impressed by the City's dedication to helping the small business community in Chicago, and are excited to partner with Mayor Emanuel to help maximize our impact."
Small business owners working in food, beverage, hospitality and craft brewing can register online for the free event at http://btadchicago.eventbrite.com, and are encouraged to bring questions regarding specific business challenges they face, as well as samples of packaging, point of sale items, and other material on which they seek feedback.
"City Hall and the Small Business Advisory Council are committed to strengthening small businesses inChicago by partnering with successful companies like Samuel Adams to teach by example," said ChicagoMayor Rahm Emanuel. "Samuel Adams Brewing the American Dream Chicago Speed Coaching will be the first event in the Industry Coaching series through Step up Chicago, and is just one of many powerful ways we support small business owners across the city."
Samuel Adams Brewing the American Dream Pitch Room Competition:
On April 7th, Chicago will also be the first host city of the 2014 Brewing the American Dream Pitch Room, a national competition that helps small business owners hone and perfect the art of the sales pitch.
As part of the Pitch Room, select small business owners working in food, beverage and craft brewing present their best sales pitch to a panel of expert judges who provide constructive feedback and ultimately select a regional winner based on pitch quality, creativity, passion, and product viability. In Chicago, the Pitch Room judges will include:
Jim Koch, Samuel Adams brewer and founder
Jay Goltz, small business owner, New York Times small business blogger, and author of The Street Smart Entrepreneur
Chef David Burke, President & CEO, David Burke Group, Celebrity Chef
Sandra Vox, assistant sales manager at Jewel Osco
Michael Binstein, owner of Binny's Liquors
Tim Borden, on premise chain buyer for Ala Carte
Jon Jahnke, general manager of Town & Country Distributors
The winning small business owner will receive a trip for two to compete in the year-end finals in New York Citywhere he or she will have the opportunity to compete for $10,000 and extended mentoring from Samuel Adams.
Microloans Making a Major Impact :
In addition to Speed Coaching and the Pitch Room, Samuel Adams Brewing the American Dream is impacting small businesses in Chicagoland through micro-lending in partnership with Accion. In Chicago, the program has lent nearly $200,000 to 24 small businesses in the metro area to help them achieve their dreams. For example, Kris Schoenberger, owner of BBQ'd Productions received a loan to expand his mobile catering company, including purchasing more equipment and evolving into a full-service party business.
"It is our pleasure to partner with the Boston Beer Company and the City of Chicago's Small Business Advisory Council as we work to bring access to capital and industry knowledge to small business owners in our region," said Jonathan Brereton, CEO of Accion Chicago.
Samuel Adams Brewing the American Dream Inspiration and Impact:
Thirty years ago, Jim Koch, armed with a generations-old family beer recipe, dreamed of starting his own craft brewery. He applied for bank loans but was repeatedly turned down. He also lacked the nuts-and-bolts know-how that's so important to running a small business. But Jim didn't give up. He took his beer bar to bar — selling it out of his briefcase — and made his dream a reality.
As Samuel Adams celebrates its 30-year anniversary, Jim hasn't forgotten how hard it is to start and run a successful small business. That's why he created Samuel Adams Brewing the American Dream, a unique program that provides the two things he wishes he had when starting Sam Adams: financing and real-world business advice. Since its creation in 2008, the program has coached more than 4,000 small business owners, provided more than $2.8 million in microloans to more than 320 small businesses, and helped create or retain more than 1,910 jobs. The program has also seen an unprecedented loan repayment rate of 98.1 percent — well above the national average for small business loans. To learn more about the program, please visit:http://btad.samueladams.com/.
Samuel Adams, Sam Adams, Samuel Adams Boston Lager, and Samuel Adams Brewing the American Dream are registered trademarks of The Boston Beer Company.
About Samuel Adams and The Boston Beer Company:
The Boston Beer Company began in 1984 with a generations-old family recipe that Founder and Brewer Jim Koch uncovered in his father's attic. Inspired and unafraid to challenge conventional thinking about beer, Jim brought the recipe to life in his kitchen. Pleased with the results of his work, Jim decided to sample his beer with bars in Boston in the hopes that drinkers would appreciate the complex, full-flavored beer he brewed fresh in America. That beer was aptly named Samuel Adams Boston Lager, in recognition of one of our nation's great founding fathers, a man of independent mind and spirit. Little did Jim know at the time, Samuel Adams Boston Lager soon became a catalyst of the American craft beer revolution.
Today, The Boston Beer Company brews more than 50 styles of beer. It relentlessly pursues the development of new styles and the perfection of classic beers by searching the world for the finest ingredients. Using the traditional four vessel brewing process, the Company often takes extra steps like dry-hopping, barrel-aging and a secondary fermentation known as krausening. The Company has also pioneered another revolution, the 'extreme beer' movement, where it seeks to challenge drinker's perceptions of what beer can be. The Boston Beer Company has been committed to elevating the image of American craft beer by entering festivals and competitions around the globe, and is one of the world's most awarded breweries at international beer competitions. As an independent company, brewing quality beer remains its single focus. Although Samuel Adams beer is America's largest-selling craft beer, it accounts for only one percent of the U.S. beer market. The Boston Beer Company will continue its independently-minded quest to brew great beer and to advocate for the growth of craft beer across America. For more information, please visit www.samueladams.com.
About Accion in the U.S.
In seeking a partner for Samuel Adams' Brewing the American Dream the company turned to Accion to facilitate lending to hardworking business owners seeking to grow. As the largest nationwide micro-and small business lending network in the United States, Accion connects small business owners with the accessible financing and advice it takes to create or grow healthy businesses. Accion Chicago lends throughout the State of Illinois and Northwest Indiana and offers business loans between $500 and $50,000 along with training, networking and other support services to hardworking entrepreneurs. Since 1994, Accion Chicago has disbursed over $27 million in loans to more than 3,300 businesses
Since 1991, the five members of the Accion U.S. Network have collectively made over 48,700 loans, totaling over $394 million. Additionally, over 400,000 business owners across the nation have turned to Accion for financial and business advice via workshops, online tools, and one-on-one consultations. Globally, Accion (www.accion.org) is a pioneer in microfinance, reaching millions of individuals through its international network of partners. For more information visit us.accion.org.