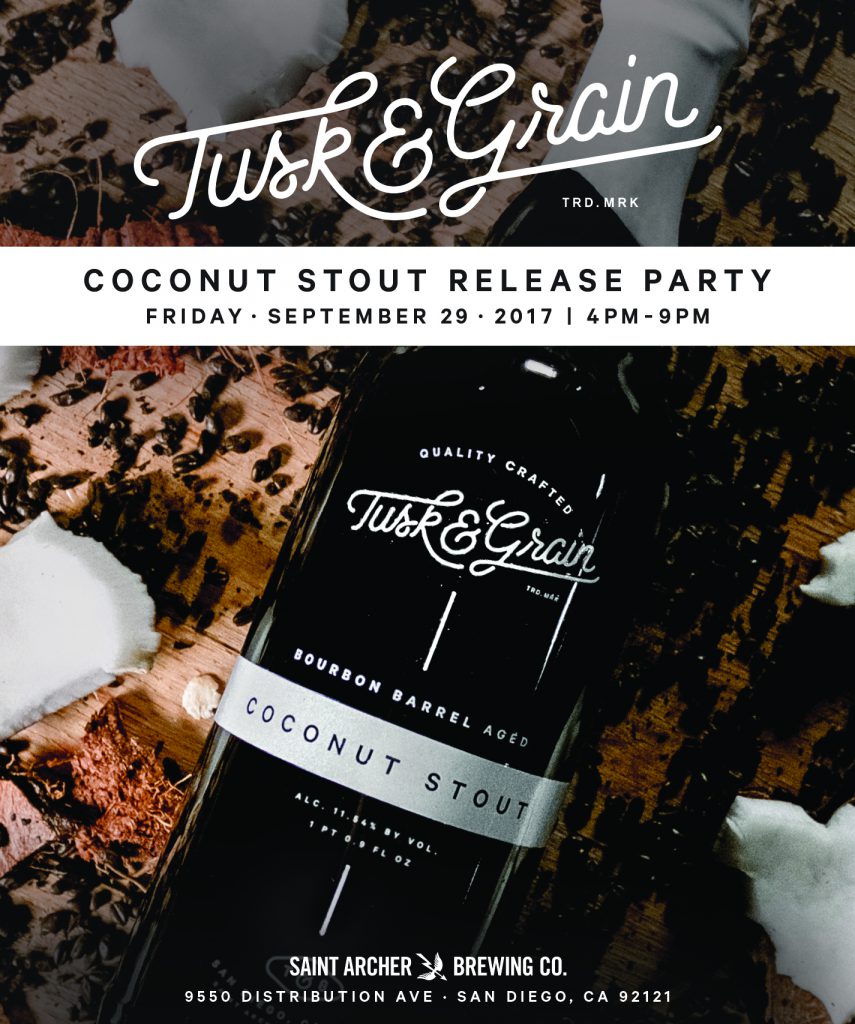 San Diego, CA — Saint Archer is proud to announce the first returning Tusk & Grain beer with the rerelease of Bourbon Barrel Aged Coconut Stout.
Drawing on the past success of Tusk & Grain's sophomore installment, Coconut Stout returns with a new blend of Imperial stout and Imperial porter aged in Woodford Reserve and High West bourbon barrels, supported by hand toasted coconut.
The process of blending barrel aged beers is key to Coconut Stout's rich, robust, layered complexity. A decadent mouthfeel joins roast and chocolate characteristics, summoning notes of wood, earth and bourbon.
TUSK & GRAIN: BOURBON BARREL AGED COCONUT STOUT
11.54% ALC/VOL
About Saint Archer Brewing Company
Founded on a commitment to a timeless craft, Tusk & Grain embodies the hard work put forth to create truly unique beers and barrel-aged specialties. Our brewers hand select the most sought after barrels and use only the highest quality elements in the design and execution of their vision for these beers. We hope you will enjoy the bountiful flavor, complexity, and texture in each pour.