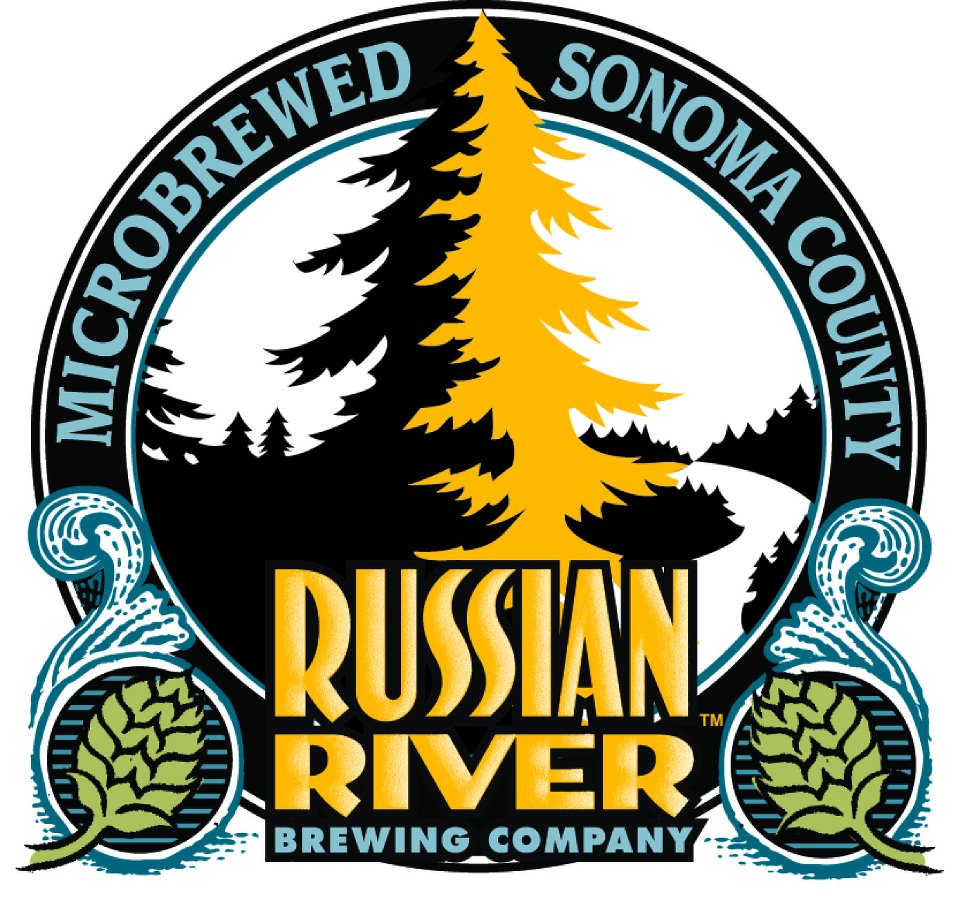 Russian River Chooses Site for Second Location
Russian River Brewing Company has chosen Windsor, California as the future home of its much anticipated second location.
According to The Press Democrat, the company last week submitted a proposal to build a new 85,000 sq. ft. production facility in Windsor, while co-owners Natalie and Vinnie Cilurzo confirmed they had agreed to purchase a 16-acre plot in the city.
The new brewery will feature a 175-seat restaurant, a tasting room, a gift shop, and an elevated walkway for self-guided tours over the facility. The Cilurzos will also plant a hop yard and a garden to grow ingredients for the restaurant's kitchen.
Although the new brewery's projected barrelage was not disclosed, the Cilurzos told The Press Democrat the space was designed to let them install enough capacity to sell their production facility in Santa Rosa. The Cilurzos added, however, that they did not intend to brew much more than the 16,000 barrels annually that Russian River has been capped at for several years.
Terms regarding the land purchase were not disclosed, but Russian River expects to close escrow by June 9.
Pabst Sues MillerCoors Over Eden Plant Closure
Pabst Brewing Company last week filed a breach of contract lawsuit against MillerCoors, accusing the company of deliberately violating a long-term production agreement in an attempt to sabotage Pabst as a competitor.
According the official lawsuit, obtained by the Milwaukee Journal Sentinel, the two companies began negotiating a five year extension of MillerCoors' production contract to brew Pabst beers past 2020 early last year. Although MillerCoors had initially assured Pabst that it had the production capacity to continue the arrangement, the company abruptly reversed its position and announced the planned closure of its Eden, N.C. facility — where most of its Pabst production took place.
Pabst claims it was told that MillerCoors no longer had the available capacity to extend the arrangement past 2020, and would only do so if Pabst paid three times the current rate — effectively killing any opportunity for negotiations to continue.
Pabst lawsuit accuses MillerCoors of "attempting to frustrate [its] contract rights," and claims that losing the ability to extend the contract will cost the company upwards of $400 million in damages.
A spokesman for MillerCoors told the Milwaukee Journal Sentinel the company had done nothing wrong and was "highly confident" that the court would rule in its favor.
In total, Pabst filed seven claims against MillerCoors, including breach of good faith and fair dealing, strict liability for misrepresentation, fraud and negligence.
MillerCoors first began brewing for Pabst in 1999. The two companies set terms for their current production agreement in 2007.
Former MillerCoors Executive Pleads Guilty to Embezzlement
A former MillerCoors executive now faces up to 5 1/2 years in prison after pleading guilty last week to embezzling more than $8.6 million from the company over the course of 10 years.
David Colletti, MillerCoors' former vice president of on-premise national accounts, agreed to work with Chicago prosecutors in their investigation of seven other suspects in a wire fraud scheme he allegedly ran from 2003 up to the time he was fired in 2013. In exchange, prosecutors agreed to limit his sentence to nearly half the 10 years he could have served.
According to the Chicago Tribune, which reviewed the plea agreement, Colletti had up to 15 different vendors owned by the seven other defendants submit false or inflated quotes and bills for promotional events and other services. Colletti would approve the purchases and in return would receive a portion of the payments.
All told, Colletti is accused of approving at least 200 such payments — costing MillerCoors $8.6 million in fraudulent charges.
MillerCoors has also filed a civil case against Colletti, who worked for the company for 31 years, in the Milwaukee County Circuit Court.
MegaBrew Moves Forward in Australia, Stalled in South Africa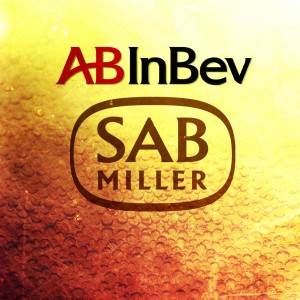 The Australian government last week approved Anheuser-Busch InBev's pending $106 billion acquisition of the world's second largest brewer and its closest competitor, SABMiller, while South African regulators continued to scrutinize the deal.
Noting A-B InBev's "limited direct" presence in the country, the Australian Competition and Consumer Commission (ACCC), which reviews potential antitrust violations in the country, concluded Thursday that the so-called "MegaBrew" deal would not pose a threat to Australia's beer market.
Although A-B InBev is the second largest beer supplier in Australia, the company does not brew any of its products within the country and until now has distributed all of its beers through Lion Nathan — Australia's top selling beer company and a wholly-owned subsidiary of Kirin Holding's Co. Ltd.
According to Reuters, the ACCC said that A-B InBev would self-distribute its portfolio in Australia to eliminate any concerns of collusion between the two companies.
Meanwhile South Africa's Competition Commission continued to stall its final ruling on the deal.
The country's antitrust regulators were granted their fifth extension to investigate the transaction last Thursday — giving them an additional five days to review A-B InBev's plan to purchase SABMiller. The commission was granted a 15-day extension last month.
"There are several outstanding issues that should be considered. The merging parties are aware of these issues, and hence they have consented to the extension," a spokesman for the Competition Commission told Reuters.
In an effort to expedite the commission's approval of the deal, A-B InBev last month offered to invest $69 million in manufacturing and agricultural developments in the country and pledged to retain all of SABMiller's current employees in South Africa for at least five years.
Molson Coors' Carling Becomes Official Beer Parner of England's Premier League
Molson Coors last week signed a deal with England's Premier League to name Carling the soccer group's official beer partner — spending more than $40 million to boot Carlsberg out of the sponsorship.
According to Bloomberg, Molson Coors will pay the Premier League roughly $13 million per season over the next three years for the coveted title, and agreed to spend at least $5 million on advertising campaigns to promote the new partnership.
Although the deal did not include any mandated pouring rights for Carling in Premier League stadiums, it will give Carling unprecedented exposure to soccer fans as the company looks to enter new markets in Eastern Europe.
Watched by fans in more than 200 nations and territories, the Premier League is the most popular domestic soccer league in the world.
Craft Breweries on the Campaign Trail
During a contentious presidential nominating cycle that has laid bare divisions inside the parties of Democrats and Republicans alike, it seems hard to believe there is anything left in the country that voters or politicians could find common ground with anymore.
Matthew Osgood, a writer for The Atlantic, has found one last neutral zone where all are welcome this election season: small, independent craft breweries.
In a recent essay, Osgood explained that presidential candidates have increasingly used small craft beer manufacturers as the ideal backdrop for speaking to voters of all political persuasions.
Although presidential hopefuls posing for photos with a pint in hand is nothing new, Osgood argued that the strategy behind showcasing these breweries goes much deeper than simply humanizing a candidate.
Local, independently owned craft breweries represent a time in the United States' history when small businesses thrived and contributed to economic growth within their communities. With at least 4,400 craft brewers operation in the U.S. today, the industry's booming growth has created hundred of thousands of jobs across the country — perhaps more than any other manufacturing industry in the U.S.
That's an industry anyone would want to support, or at least an image any candidate would want to stand in front of.
Hillary Clinton recently stopped by Pearl Street Brewery in La Crosse, Wisconsin — a state known world-wide for its beer production. Bernie Sanders has been in photos drinking arguably the most famous craft beer in the country, Heady Topper from Vermont-based brewery The Alchemist, while Zero Gravity, another Vermont brewer, launched a new "Bernie Weisse" in his honor. John Kasich has visited Lansing Brewing in Michigan, Henniker Brewing in New Hampshire, and spoke on Smuttynose Brewing's radio show "Pints and Politics."
Osgood argued that small, local, independently owned breweries present the perfect opportunity for candidates to reach out to a broader range of voters — liberal, conservative, or independent. Because everyone likes beer.
And it doesn't hurt that nearly 75 percent of all adults of legal drinking (and thus voting) age now live within 10 miles of a brewery.
Editor's Note: An earlier version of this article incorrectly identified Vermont's Zero Gravity Craft Brewery as Terminal Gravity Brewing. Gravity — the measurement of a beer's density — is popular as a brand name for many U.S. craft brewers. In addition to Gravity Brewing, Gravity BrewWorks and Gravity Brewlab, two additional gravity-themed breweries in Michigan — Final Gravity Brewing and Original Gravity Brewing — were involved in a trademark infringement lawsuit earlier this year.