Olde Mecklenburg to Pull Distribution from "Triad"
On the verge of surpassing a state-mandated 25,000 barrel per year production cap for self-distributing breweries, Charlotte, North Carolina's Olde Mecklenburg Brewery (OMB) is exiting the state's "Triad" areas of Greensboro, Winston-Salem, and High Point in an effort to better serve its home market.
In North Carolina, once a brewery crosses over the 25,000 barrel threshold, it must sign with a wholesaler. OMB, which produced about 20,000 barrels in 2015 and anticipates about 20 percent growth this year, is stuck with the decision to grow beyond the cap and turn over distribution responsibilities or limit production and fight for a change in the law.
"The ability to grow [without a change to the law] is a non-argument for us," Ryan Self, director of sales for Olde Mecklenburg, told the Charlotte Business Journal.
The decision to leave the Triad follows "several years" of brand building and investment in an area where OMB also leased a 5,000 sq. ft. temperature-controlled distribution warehouse and had planned on hiring additional sales reps to service the market.
The company's current facility is capable of being scaled to about 100,000 barrels annually, according to the Business Journal, but OMB refuses to produce more than 24,999 barrels annually in protest of the law.
"Every drop counts. It's one of those laws of unintended consequences," added Self, "It takes OMB from something that is growing every year as an employment and tax creator and puts us in a holding pattern."   
Recall that last year, North Carolina craft brewers were lobbying behind a pair of bills (House Bill 625 and House Bill 278) that, if passed, would have bumped the cap to 100,000 barrels. Those efforts stalled last April, after a consultant working on behalf of North Carolina wholesalers setup an anonymous online petition that helped to squash the bills. Both bills failed to make it out of committee.
Yards Brewing Searching for More Space
Philadelphia's Yards Brewing is in the market for a new home. According to Philly.com, the brewery has outgrown its current 40,000 sq. ft. space and is looking to double in size. Over the last nine years, Yards has added equipment to its brewing system as demand for its products has grown — finding room for additional capacity wherever it could.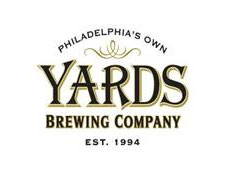 More than 20 200-barrel fermenters currently fill Yards' brewery and restaurant and production for the company's continues to grow — the brewery made about 42,000 barrels of beer last year.
Unlike other growing Philadelphia-area businesses, Yards Brewing wants to remain in the city, despite the higher operational costs.
"We would love to be as close to Center City as we can, and we would love to be in a neighborhood,"  co-founder Tom Kehoe told the outlet.
Wanting to keep the thriving business in the city, the Philadelphia Industrial Development Corp. has been helping Yards identify its next space, but options are limited — Kehoe and partner Trevor Prichett are hoping to locate roughly 80,000 – 100,000 sq. ft. of space.
The owners hope to have the new brewery open by 2018.
Asheville Citizen Times Examines Rumored New Belgium Sale
Amid rumors that New Belgium Brewing is preparing for a sale, the Asheville Citizen Times wonders how a potential acquisition might affect local drinkers.
The short answer: probably not.
The nation's fourth largest craft beer producer, New Belgium is close to opening a $140 million brewery, its second location, along Asheville's French Broad River.
Company spokeswoman Susanne Hackett maintains that there is no transaction pending, but that hasn't stopped others from speculating how, if at all, a sale would impact the local economy.
Buncombe County offered roughly $8.45 million in tax grants and incentives, and Asheville offered another $3.5 million to convince the Colorado-based company to open its second brewery in the city. In return, New Belgium promised to create 130 jobs local jobs paying an average wage of $50,388.
Additional incentives would also be paid to New Belgium if it creates 24 more local jobs and invests a total of $175 million into the brewery by 2023. Ownership structure would not impact the incentive package, Sam Powers, the director of community and economic development for the city of Asheville told Times.
These incentives are only allowed to be claimed when New Belgium can to verify its performance.
"We look forward to growing our team, honoring our commitments and continuing to be a responsible and engaged member of the Asheville community," Hackett said.
Sale of London's Camden Town Brewery Questioned
The recent sale of London's Camden Town Brewery to Anheuser-Busch InBev has prompted one of England's leading news outlets to examine and question the growing number of craft brewery acquisitions.
In an op-ed last week, Tony Naylor, for The Guardian, poignantly asked if transactions like this are ruining the craft beer community.
As large international companies like A-B InBev and Heineken purchase or invest in craft breweries around the world, fans of the smaller brands worry that the quality of their favorite brews will suffer. Buyers and sellers frequently deny this as a possibility, insisting that the purchased breweries will remain independent in everything but ownership. Conversely, they promote these acquisitions as paths to brand self actualization — an opportunity for a growing business to explore new ventures previously thought financially infeasible.
While no one denies the right of small businesses to grow into successful industry players, Naylor argued that consumers are perfectly justified in fearing that homegrown craft brands could lose their craft cred in the event of a sale.
"Why does [Camden Town Brewery] need to be ubiquitous in Britain, much less internationally? In any serious expansion of a brewery's capacity, growth is talked about as if it is a self-justifying rationale… beyond a certain point, growth is all about profit, not exciting beer," he said in his article.
In contrast, Naylor suggested that the success of small, local brewpubs does more to benefit the craft beer community and industry than growing breweries vying for greater market share.  
"I would argue that what beer needs is more small local breweries, for both practical and ideological reasons," wrote Naylor. "Beer begins to deteriorate as soon as it is shipped from the brewery, so drinking fresh, local beer is the ideal."
Four Loko Must Defend Itself in Lawsuits
An Illinois circuit court has dismissed a suit filed by the makers of Four Loko against their former insurer, Selective Insurance Company. Phusion Projects Inc. and Phusion Projects LLC must now assume full responsibility for six disputes, which cite wrongful injury or wrongful death from the consumption of the beverage, according to the Cook County Record.
Phusion had previously sued Selective Insurance for not defending or indemnifying the beverage maker during the lawsuits, all of which assert that the consumption of Four Loko, which was caffeinated at the time, led the drinkers to act in ways that resulted in their injury or death. The company's suit was dismissed on the grounds that its insurance policy had a clause exempting Selective from liability in claims listing intoxication as a factor in the cause of injury or property damage.
Phusion then filed a new suit against the insurance company citing stimulant liability as the cause of the lawsuits, rather than liquor liability. Selective Insurance pointed to similar claims the beverage maker filed in a suit against Netherlands Insurance Co., an argument which a court dismissed on the grounds that the alcohol was not consumed separately.
The Cook County circuit court agreed.
"The addition of caffeine, guarana and taurine to an alcoholic beverage does not have a legal effect on the applicability of the liquor liability exclusion," the appellate justices wrote.
Original Gravity Brewing Sues Final Gravity Brewing
Original Gravity Brewing filed a trademark infringement lawsuit against Final Gravity Brewing last week, claiming the rival brewery's name was likely to cause confusion amongst consumers.
"While attending the 2015 Michigan Summer Beer Festival, Original Gravity received multiple inquiries and/or statements from consumers who were confused as to the source, origin, and/or sponsorship of Original Gravity beers, or whether there was an association, affiliation, or connection between Original Gravity and Final Gravity," the suit reads.
While some beer aficionados understand the difference between an original and final gravity in the brewing process, Original Gravity Brewing suggested that the average consumer is unaware of that distinction.
Brendan Palfreyman, a lawyer who tracks craft-related trademark disputes, said the suit was noteworthy because a subset of consumers and industry professionals are keenly aware of the differences in the terminology.
"This lawsuit is interesting because while your typical consumer might not know the difference between final gravity and original gravity, every brewer and many craft beer consumers will," he said.
Both Original Gravity and Final Gravity are based in Michigan and sell beer to retailers and through their own pubs. While the names may seem similar, Palfreyman, a trademark attorney with New York Harris Beach, PLLC, believes the meanings could be distinct enough and noted that Original Gravity has not filed suits against breweries using the word 'gravity' by its other definitions.
"While both names have the term 'gravity,' there are significant differences in meaning between the names," said Palfreyman. "There are a number of other breweries in the U.S. that use the word gravity either in the name of the brewery or a beer."