Goose Island's Chicago Pub Closing for Renovation
Beginning Sunday, Goose Island will temporarily close its original Chicago brewpub on Clybourn Avenue to undergo a five-month renovation, according to a report from the Chicago Tribune.
About 50 employees will reportedly be laid off during the renovation and receive a severance of 60 days pay and benefits. However, the general manager, chef and brewers will be retained and those let go will have an opportunity to reapply when the location reopens later this year.
"No one likes to shut down a place of employment," Goose Island president Ken Stout told the Tribune. "However, these renovations are vital to ensuring the Clybourn pub is around and thriving for many years to come."
Chicago-area drinkers can expect a complete interior redesign and a more intimate experience when the space reopens.
"I want electric," Stout told the outlet. "I want it to be the type of place where you walk in, and you're like, 'I've got to stay, man, this place is cool.' Right now it's a very comfy pair of blue jeans we've had for 30 years."
Modern Times to Open Next Tasting Room in Encinitas
Popular San Diego craft brewery Modern Times is planning to add yet another tasting room to its footprint. The company's next outpost will be located in Encinitas, about 30 minutes north of the company's existing spaces in North Park and Point Loma.
Modern Times shared news of the expansion last week, describing the hunt for the new location as "an exceedingly long and exhaustive quest."
"Perched conveniently along the 101 on the north side of downtown Encinitas, this den of tasty pleasures will have room for about 150 elegant beer connoisseurs seated around a glorious horseshoe shaped bar, in cozy booths, on majestic lounging steps, and around a swanky indoor fire-pit," the company noted. "The aesthetic of the Far West Lounge will be luxurious mid-century tropical, complimented by some of our psychedelic DIY design and art installations."
The tasting room will feature 32 taps and pour beer brewed at the Lomaland Fermentorium as well as planned locations in Los Angeles and Anaheim.
Ex-Green Flash Brewmaster Opens Brewery
Ex-Green Flash brewmaster Chuck Silva and his wife, MJ, officially opened Silva Brewing in Paso Robles, California, on December 3.
After 11 years as Green Flash's brewmaster, Silva returned to central California to open a 10-barrel brewhouse inside of a 1,500 sq. ft. space that it shares with craft beer bar, The Pour House. Capacity is estimated at 1,000 barrels annually. The brewery also boasts a cellar for about 100 barrels.
So far, Silva has released five beers: 525 Pine golden IPA, Suite B German-style amber ale, 1st Gold German-style blonde ale, Nut Farm walnut milk stout and Paso Pale Ale. Silva Brewing features a 333 sq. ft. tasting room that is open Wednesday through Sunday.
Pipeworks Enters Connecticut
Chicago-based Pipeworks Brewing Co. will begin distribution to the state of Connecticut through a subsidiary of its New York wholesaler, Sarene Craft Beer Distribution, according to the brewery's blog.
"There's a cap on how much beer we can self-distribute in our home state and we've hit that ceiling," Pipeworks explained on its blog.
As it searches for new distribution partners, Pipeworks said the brewery is maintaining its relationships with wholesale partners who "we absolutely know share our extreme commitment for quality."
Don't count out further Midwestern distribution, however.
"Our beer-drinking Midwestern neighbors are very important to us," Pipeworks wrote, "and we are always working toward the best possible distribution plan to bring Pipeworks beer to you."
Innis & Gunn Creates No-Alcohol Craft Beer
Scottish craft beermaker Innis & Gunn is releasing a limited-edition, alcohol-free pale ale, according to The Drinks Business.
Innis & None is a pale ale with vitamin C, ginseng and guarana that will be available in cans and at its brewpubs in Edinburgh, Dundee and St Andrews. The hop profile includes Columbus, Tomahawk, Zeus, Magnum, Hercules and Apollo.
Innis & Gunn founder Dougal Gunn Sharp told the Drinks Business that "great beer does not necessarily have to contain alcohol."
"Taking the alcohol content down to zero is part of our belief that beer is for everyone, even those who don't or can't consume alcohol," Gunn Sharp told the website. "I believe this pale ale stands up to the best of them. With the added Vitamin C and ginseng, you're now also getting a boost to the immune system for the New Year."
Mikkeller Collaborates with Rick Astley
Never gonna give you hops … this isn't a Rickroll. Rick Astley, singer of "Never Gonna Give You Up," is collaborating with Mikkeller on a lager, according to the Irish Mirror.
"Mikkeller beer is quite experimental and they've been sending me various bottles to sample," Astley told the Mirror. "Some are quite fruity — one was a pear beer they make for a restaurant, but we've gone for a pilsner type lager."
The beer sounds close to coming to fruition. Astley added: "All I need now is a name for it."
Our suggestion: Once Mikkeller and Astley figure out the name, they should get to work on a custom bottle that Rickrolls drinkers when they pry off the cap.
Kroger Experiments with Crowlers
Grocery chain Kroger is giving a trial run to Crowlers, the 32 oz. to-go sealed aluminum cans first developed by Colorado's Oskar Blue, at a new store in Memphis, Tennessee, according to the Memphis Commercial Appeal.
Kroger is deciding whether to invest in the $3,900 machine, which is trademarked by Colorado-based Ball Corp, and initial consumer interest appears positive, the paper reported.
The Volunteer State reportedly has about 25 of the 1,000 machines that Oskar Blues has distributed since 2014.
Kroger, with a reported $110 billion in sales, offering Crowlers would provide competition to local liquor stores that have been offering them for the last couple of years.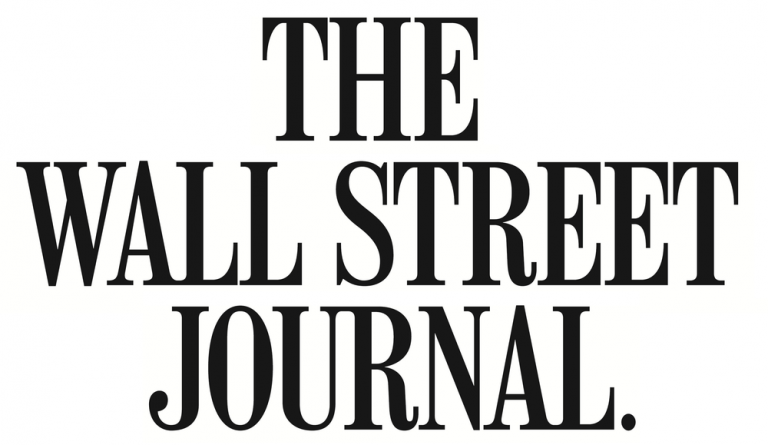 Are Taxpayer Subsidies for Breweries a Good Deal?
In a recent Wall Street Journal op-ed, Jeremy Bagott, a Los Angeles-based real-estate appraiser, questioned the wisdom of government entities handing out taxpayer subsidies to breweries.
"This strategy might work for a while, but it suffers from the same drawback as other attempts at public 'investment': Government isn't particularly good at picking assets or knowing when to get in and when to get out," Bagott wrote. "Don't expect city officials to recognize it — or to turn off the tap of taxpayer money — when the craft beer bubble seems ready to pop."
Bagott, pointing to declining demand for beer (not craft) and increasing interest in wine and spirits, believes costly craft brewery expansions, and the subsequent government incentive packages to support them, are being driven by "irrational exuberance."
Read the full piece here.
Plane Carrying Superior Beverage Exec and Family Goes Missing
A small plane carrying Superior Beverage Group CEO and president John Fleming and five other people vanished over Lake Erie last Thursday.
Fleming was piloting the aircraft en route to the Ohio State University Airport after a Cleveland Cavaliers game but reportedly lost altitude about two miles out.
On board the flight were was Fleming's wife, Sue, sons, Jack and Andrew, and neighbors Brian and Megan Casey.
The Associated Press reported that a bag belonging to Fleming washed ashore near a private harbor on Sunday.
Superior Beverage executive vice president Joseph R. McHenry issued a statement confirming that the Fleming family was aboard the flight, which was "involved in an aircraft accident."
"While search and rescue operations are underway, we are focusing our efforts on supporting the families involved," McHenry wrote. "We are working closely with the proper authorities conducting the investigation. We appreciate the efforts of the first responders on the scene.
"This is a difficult day for us, and we appreciate the concern and thoughtfulness extended by so many," he added.
The University of Wisconsin-Madison also issued a statement confirming Megan Casey and her father, Brian, were on board the plane.
"Our family greatly appreciates the dedicated efforts of the rescue and recovery teams, and we are especially thankful for the outpouring of support thoughts and prayers from family, friends and the community," the statement said.
The search and recovery effort resumed on Monday.