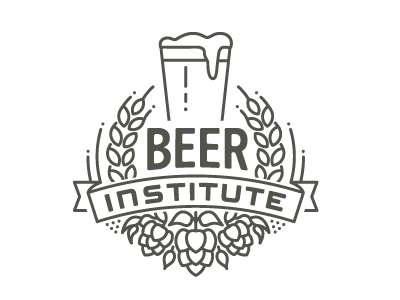 Most arguments can be settled over a couple beers. That is, of course, unless the beer industry is spearheading the offensive. The Chicago Tribune has the story of how beer lobbyists have started a fight with Wall Street over an aluminum market rigged to line the pockets of big banks.
As the Tribune explains, the London Metal Exchange runs a very complicated aluminum market worldwide. It adds that "Metal users have complained for years about banks' and trading firms' role in the London Metal Exchange's warehouse system, arguing that storage owners create bottlenecks and artificially raise the prices they pay for metals like aluminum," as well as creating lengthy waiting periods for acquisition.
Their complaints fell on deaf ears until representatives from the Beer Institute, MillerCoors, the American Beverage Association and others met with staffers at the Commodity Futures Trading Commission. This meeting would beget an investigation co-opted by the Department of Justice that eventually brought about rule changes meant to expedite the process for metal users trying to get hold of aluminum.
A spokeswoman for the Beer Institute said the rule changes were a "move in the right direction" but "further reform" is necessary.
While lobbyists with MillerCoors fight for better access to aluminum, former employees of the company are continuing to look for work in the industry a month after the beer giant cut 360 jobs, fired 200 salaried employees and eliminated another 160 unfilled positions.
According to Michigan Live, Founders Brewing Co., of Grand Rapids, has received a number of inquiries from former MillerCoors
employees regarding upper level management positions.
It reflects the national trend of declining sales for mega-breweries opposite the rise of craft beer.
"Craft beer is no longer the little baby anymore," Founders' CEO, Mike Stevens, told the website. "There are folks out there in the big brewery world who are seeking us."
While the big brewery world fights declines and layoffs, the small brewery world is embracing expansions and hiring to accommodate the growth. Eddyline Brewing, of Buena Vista, Colorado, for instance, has just hired former Oskar Blues head brewer Dave Chichura as its new director of brewery operations.
The brewery, according to the Denver Post, is also planning an expansion that will cost "somewhere under $2 million" and "will involve growing from a 10-barrel system to a 30-barrel system that eventually will give the four-year-old mountain brewery a capacity of nearly 50,000 barrels a year."
The article adds that Chichura has advised Eddyline on the expansion and will help the brewery develop new seasonal offerings.
Construction for the new brewery building is scheduled to start in December, according to the article.
As breweries expand, so too does our knowledge of the potential health benefits of beer. For instance, dark beers that are high in hops have been proven to reduce a person's risk of stroke and help to lower the possibility of developing many types of cancer. According to Our Colorado News, that was one of the many health-related facts presented during Golden Beer Talks ("a Grassroots version of TED talks," according to its website).
There is some good news too for those who love beer but hate their beer bellies. During the talk, Finn Knudsen, owner of Knudsen Beverage Consulting, put forth that beer doesn't make a person fat, explaining that there are "35 less calories in a regular 12 ounce beer than 12 ounces of 2 percent milk."
Then again, nobody sessions milk. Just ask the guys behind "Hey, pass me a beer." The video, from Funny or Die, features two men (comedy duo Almost Twins) gallivanting about Wisconsin, nary a care in the world, save for making a huge mess by ensuring their beers are thoroughly shaken before popping the tabs. Even in the dairy capital of the country, beer reigns over all.