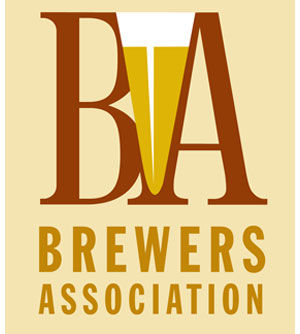 Let's talk numbers again, shall we?
IRI's principal of Beverage Alcohol Clients Insights, Dan Wandel, joined last week's Power Hour webcast hosted by the Brewers Association's and shared a ton of positive trends for craft brewers.
The craft category is not only growing, but craft breweries are "aggressively" increasing their overall sales while the category as a whole increases its share, Wandel said.
"I do think that 2014 is shaping up to be one of the best ever for craft," he noted.
In taking a look at the performance of the entire beverage alcohol segment through the first half of the year, beer dollar sales trends are currently outpacing both wine and spirits in total U.S. multi-outlet retailers (MULO) — which includes food, drug, club, dollar and military stores — for the first time in four years, Wandel said.
Driving much of that growth are the craft beer and cider categories, dollar sales for which are up 20.6% and 68.8 percent in MULO, respectively, through July 13.
Craft's growth isn't limited to off-premise retail outlets, however. Mid-year GuestMetrics data during the same time period shows that craft beer dollar sales have increased by 63 basis points. By comparison, on-premise spirits dollar sales have grown 34 basis points while remaining, non-craft beer sales are down 92 basis points, according to report.
"Just like the U.S. Mail, craft has continued to deliver the goods," said Wandel.
Craft beer currently makes up nearly 10 percent of total on-premise beverage alcohol sales and is 29 percent of total on-premise beer sales. Spirits brands continue to dominate the on-premise retail environment, however, comprising nearly 43 percent of total alcohol beverage sales.
But it's a different picture when you examine off-premise trends. Category-wide beer dollar sales were actually up 5.6 percent in MULO, through July 13, while dollar sales for BA-defined craft brands were up a whopping 23 percent. Sales of BA-defined craft brands are even more remarkable in U.S convenience store, where they are up more than 30 percent.
Those gains come at a time when volume sales for domestic sub-premium brands (light beers) are down more than 3 percent in the convenience segment.
"Whether it is on- or off-premise, the craft segment continues to perform well," said Wandel.
High-end beer segments including craft beer, super premium, imports cider and flavored malt beverages, now account for more than half of total beer category dollar sales in U.S. supermarkets, Wandel noted. Through July 13, craft beer comprised more than 14.3 percent of supermarket beer sales, according to IRI.
Top BA-Defined Producers
Craft is on pace to achieve its ninth consecutive year of double-digit percent dollar sales growth in supermarkets (dating back to 2006), so who's benefiting the most?
Boston Beer Company continued to pace the craft category through July 13, with dollar sales up 12 percent in U.S. supermarkets. But fast-growing New Belgium and Lagunitas are cutting into Boston's dollar share of craft, which was down 1.1 percent. Through July 13, supermarket sales for New Belgium ($61 million) and Lagunitas ($28 million) are up 41.2 percent and 63.2 respectively. The two companies have combined to grab 2.2 additional share points of craft's overall dollar sales.
Other notable standouts in the top 15 include Bell's Brewery, which is up more than 29 percent, and Sweetwater Brewing, which is up 39.6 percent.
In terms of brands, Sierra Nevada Pale Ale continues to top the list of best-selling brands in U.S. supermarkets. Through July 13, dollar sales are up 3.5 percent and have eclipsed $32 million. Not far behind is the Samuel Adams "seasonal" SKU, dollar sales for which also surpassed $32 million and were up more than 23 percent during the period.
New Belgium's Fat Tire and Ranger IPA brands also cracked IRIs top-15 list, up 25.6 percent and 30.9 percent, respectively.
While New Belgium enjoys an uptick in sales for its established brands, Boston Beer's new Rebel IPA offering, which was introduced in January, is running away with the the "best-selling new craft brand," award.
Rebel is the best-selling new craft brand in the last 10 years and has already racked up more than $10 million of sales in U.S. supermarkets. By comparison, New Belgium's Ranger IPA generated $5.5 million in sales when it was introduced in 2010.
Wandel's takeaway?
Craft can still grow to become a previously predicted 15 percent of all supermarket beer sales with a strong performance during a "critical" October-November-December (OND) period.
"I think that opportunity still exists," he said. "I think it is going to be a challenge but if craft can have a really successful OND season this year, I think it is attainable."