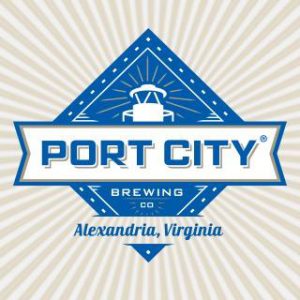 ALEXANDRIA, Va.— On Monday, December 17th, Port CityBrewing Company will open registration for the 2019 class of the Porters Union, a limited enrollment organization dedicated to the cause of high quality, independent beer.
Porters Union members are entitled to exclusive benefits and opportunities at Port City Brewing Company, including members-only hats and growlers, special discounts, and Union Rallies.  In 2019, Port City is debuting a new benefit:Porters Union members will have VIP access at beer release parties.  The Lighthouse Lounge will be open to Union members only and feature special pricing and limited release beers.
"The first year of the Porters Union was a big success, so we're excited to expand both enrollment and member benefits," says Tasting Room Manager Tim Quintyn.  "We love being able to share some special perks with our biggest supporters."
Public registration will open at noon on Monday, December 17th.  A link will be posted on the company's website and social media accounts and will remain open until the membership rolls are full.  Dues of $150 are assessed annually with yearlong membership starting on Port City's anniversary on February 1, 2019.  All 2019 members will have priority for membership renewal in 2020.  Full details can be found at www.portcitybrewing.com/events/port-city-porters-union-open-registration.
ABOUT PORTCITY
Port City Brewing Company is an award-winning brewery that brews, serves, and ships beer to the D.C. and Mid-Atlantic market. They brew an exciting lineup of year-round brews, as well as an innovative slate of seasonal and occasional beers. 2015 Great American BeerFestival Small Brewing Company of the Year.
LINKS
Website: www.portcitybrewing.com
Facebook: www.facebook.com/PortCityBrewing
Twitter: www.twitter.com/portcitybrew
Instagram: www.instagram.com/portcitybrew