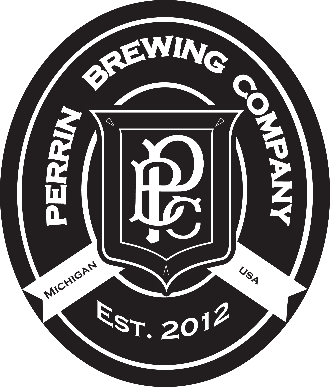 COMSTOCK PARK, Mich. – The limited release Perrin Barrel-Aged bottle specialty pack is back this season featuring Perrin Reserve 2018 and Malted Milk Ball bottles with specialty glassware.
Perrin Reserve, Chocolate Stout 12.8% ABV
Perrin Brewing 2018 Reserve is a triple mashed Russian Imperial Stout aged in Brandy barrels. This beer was made with bourbon barrel aged honey, caramelized lactose sugar, and aged on golden raisins to create a uniquely rich and flavorful celebration beer.
Malted Milk Ball, Imperial Porter 12% ABV
Paying homage to one of our favorites treats, Perrin Brewers deconstructed the flavor profile of a malted milk ball to create a malt beverage brewed with lactose and spiced with vanilla and cacao nibs and aged for 9 months in Oak Bourbon Barrels.
The 2018 Barrel-Aged specialty pack includes one 22oz bottle of Malted Milk Ball, one 22oz bottle of 2018 Perrin Reserve, and 10oz specialty glass. The Barrel-Aged packs are available from the Perrin Pub and select Michigan stores throughout the holiday season while supplies last.
Celebrate the holiday season with Perrin and give the gift of beer!
About Perrin Brewing Company
Established in 2012, Perrin Brewing Company of Comstock Park, MI, strives to push the boundaries of Craft Beer. They do what they want, not what everyone else expects. They combine that approach with innovative technology to create unexpected flavors with clean consistent quality. Every time. Through the CANarchy Craft Brewery Collective, Perrin has experienced exponential growth among package offerings, out-of-state distribution, and an overall increase in barrel production. For more information, visit www.perrinbrewing.com.