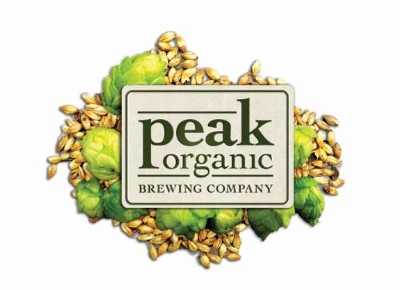 Portland, ME –  Hands got dirty for the 2016 release of Ginger Saison, the flagship beer of Peak's Saison Series. Last fall, the entire company visited Charlie's Redhouse Farm in Winchendon, Massachusetts to take part in this year's ginger harvest, alongside farmer Kees Overgaag. With rakes, buckets and brushes in hand, the Peak team dug through rows and rows of the amazingly pungent crop, adding an extra personal touch to this year's batch of Ginger Saison.
The Ginger Saison is a bright, 4.6% Saison that is bursting with ginger character from the nose through the finish. The zippy aroma leads into spice and sweetness on the front palate, followed by notes of clove and bubblegum imparted from the Saison yeast. As the local organic ginger is added both in the boil and the conditioning tanks, brewer Jon Cadoux was able to impart all the complex flavor from the ginger while still keeping a clean finish.
"Ginger is an ingredient that was just so intriguing for us to use in a beer, largely because it's rare to find farmers in the Northeast that are growing ginger in large quantities," said founder/brewer Jon Cadoux. "I think it's because ginger is a crop that needs so much care and attention in this part of the country that it comes out with such a luscious, robust flavor. It truly brings out all the exotic flavors that you look for in ginger, and the hints of spice and fruit that we're able to pull out of it are really amazing."
This unique batch of Peak Organic's Ginger Saison is available from February 1st through early Spring. It is available in both draft and six-pack bottles. 
About Peak Organic Brewing:
Peak is a craft brewing company, dedicated to making delicious beer using local and organic ingredients. We believe that pure ingredients simply taste better. Our mission is to revolutionize the barley, wheat and hop supply chains – stimulating a large increase in sustainable and local growing.  Our organic farmers grow the best ingredients in the world.  It's our job to showcase their work through delicious beer.
Today, Peak produces 24 varieties, including IPA, Fresh Cut, Summer Session, Simcoe Spring, Hop Harvest Oktoberfest, Winter Session, Hop Noir, Hop Blanc, Pale Ale, The Local Series (NY, MA, NY and ME), Oak Aged Mocha Stout, Nut Brown, Amber, The Maple Collaboration, Espresso Amber, King Crimson Imperial Red, Pomegranate Wheat, Weiss Principal Imperial Hefeweizen, Nitro Stout, White Nitro, Super Fresh, Ginger Saison, Citrus Saison, and Holiday Saison.