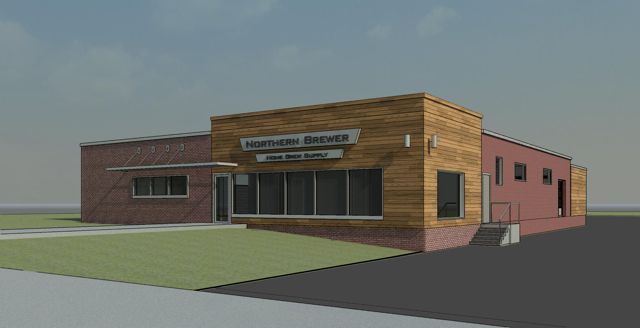 ROSEVILLE, MN – Northern Brewer, the Twin Cities' premier homebrew shop since 1993, is launching a new retail store in Minneapolis, with a grand opening in Fall 2011.
Northern Brewer Minneapolis, located at 6021 Lyndale Avenue near the intersection of Hwy 62 and I-35W, will become the company's flagship store. The 6,000 square-foot space will feature a retail showroom, classroom, and off-street parking.
The new Minneapolis flagship will join Northern Brewer's original storefront, which opened its doors 18 years ago and is still located on Grand Avenue in St. Paul. Northern Brewer Milwaukee opened its doors in 2009, and the company also maintains a 36,000 sq-ft office, warehouse and fulfillment facility in Roseville, MN.