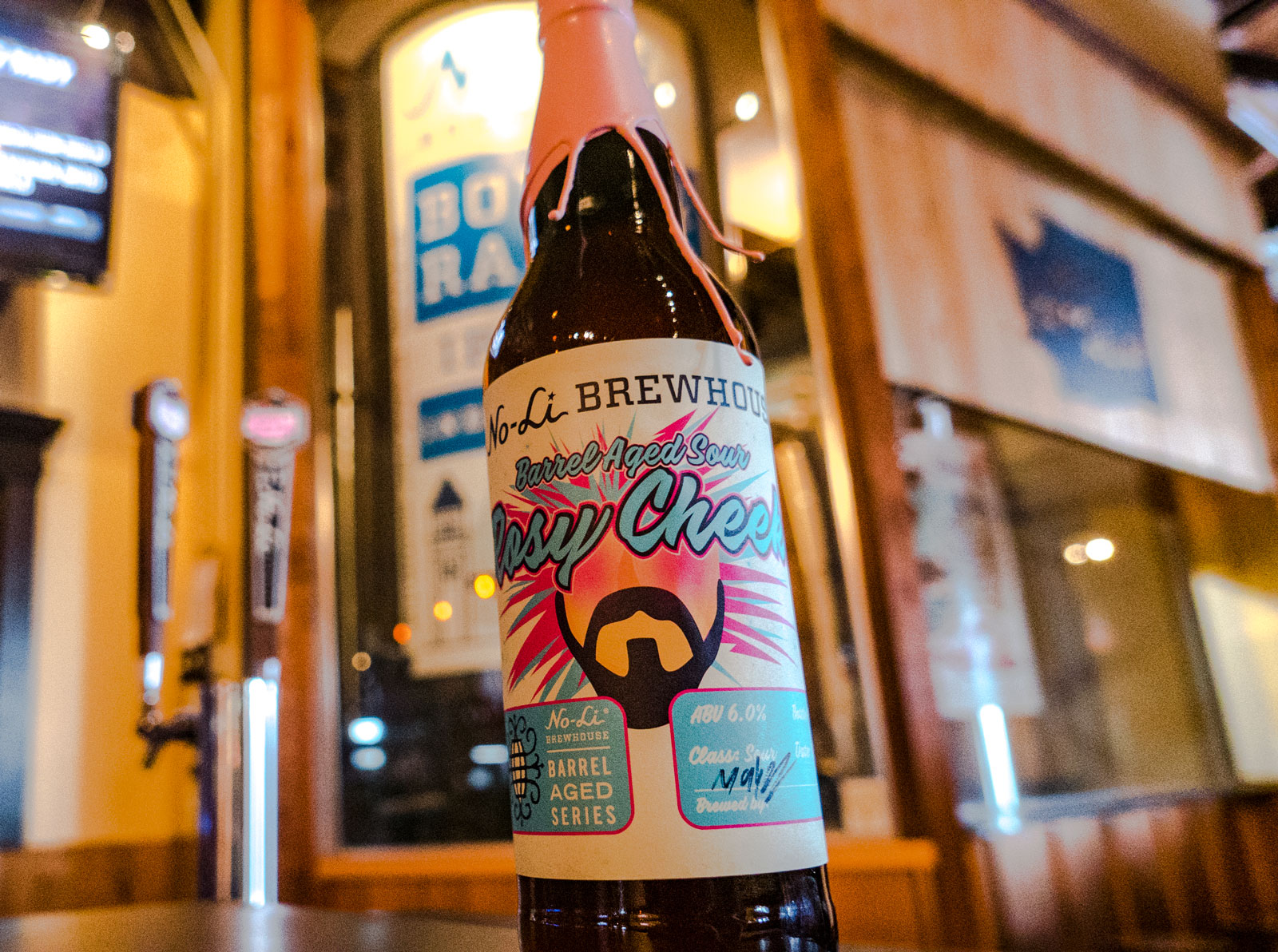 SPOKANE, Wash. — No-Li Brewhouse released a new barrel-aged beer in a 22-ounce, wax-dipped bottles today.
Rosy Cheeks is a kettle-soured, Belgian-style ale that spent three years in a wheat whiskey barrel from Dry Fly Distilling. It has a refreshing citrus front end that's balanced with the whiskey flavors and aroma of the barrel.
The brewery only produced about 240 total bottles of the Rosy Cheeks sour and they're for sale at the No-Li pub only, beginning at 11 am on Wednesday, Jan. 3 for $14.99 each (limit 2 per customer). There are no plans to release any additional runs of this beer — when it's sold out, it's sold out.
Rosy Cheeks is the latest barrel-aged bottle released from No-Li, which houses a library of more than 75 barrels with beers in different stages of aging — the biggest such collection in the region. The brewery recently served six different barrel-aged beers at its No-Li FrostFest in December, an event that drew 2,100 people.
About No-Li Brewhouse
With a focus on local ingredients, innovation, quality and creativity, No-­Li has been proudly brewing award-­winning beer in the heart of the Inland Northwest since 2012.
At No-­Li Brewhouse, we strive to always be better. And it is our passion, experiences, and support from those in the Spokane community that continually improve who we are. We take great pride in our product, our staff, and our city. Spokane Style.