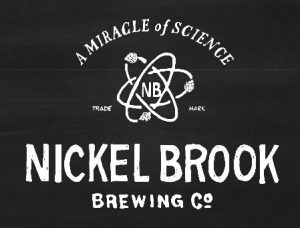 BURLINGTON, Ontario — Nickel Brook Brewing announced that it will be donating a portion of all November sales of its Cheeky Bastard Stout to the Movember Foundation. The beer, which features a mustachioed gentleman, is the perfect fit for the annual fundraiser that provides funds and awareness for a number of men's health issues including prostate cancer and mental health.
Twenty five cents from every can will be donated to the Movember Foundation. The brewery's staff will also be participating in the Movember moustache-growing challenge to raise additional funds.
"A lot of us have supported Movember individually over the years, so we're excited to make it a company-wide thing this year" said Matt Gibson, Manager of Corporate Sales and Marketing for Nickel Brook. "November is stout season, and Cheeky Bastard is the perfect mascot for Movember, so the idea just made sense. We think our fans will really get on board with buying a great beer for a great cause."
The brewery will also be putting on a number of pop-up beer tastings at select barbershops around the GTA to help promote the campaign, and is planning an end-of-Movember party at their Tap Room, which is currently being renovated. Full details of the pop-ups and party will be released through the brewery's social media channels. More information about Movember is available at www.movember.ca
About Nickel Brook Brewing Co.
Nickel Brook Brewing Co. was founded by John and Peter Romano in Burlington, Ontario in 2005. They have since expanded operations to Hamilton, Ontario when they co-opened the Arts and Sciences Brewery with Collective Arts Brewing. They are committed to using only the finest natural ingredients from around the world, and brew them in small batches for the highest standard of quality. Nickel Brook continues to be an award-winning Ontario craft brewery that constantly strives to push the boundaries of brewing culture.