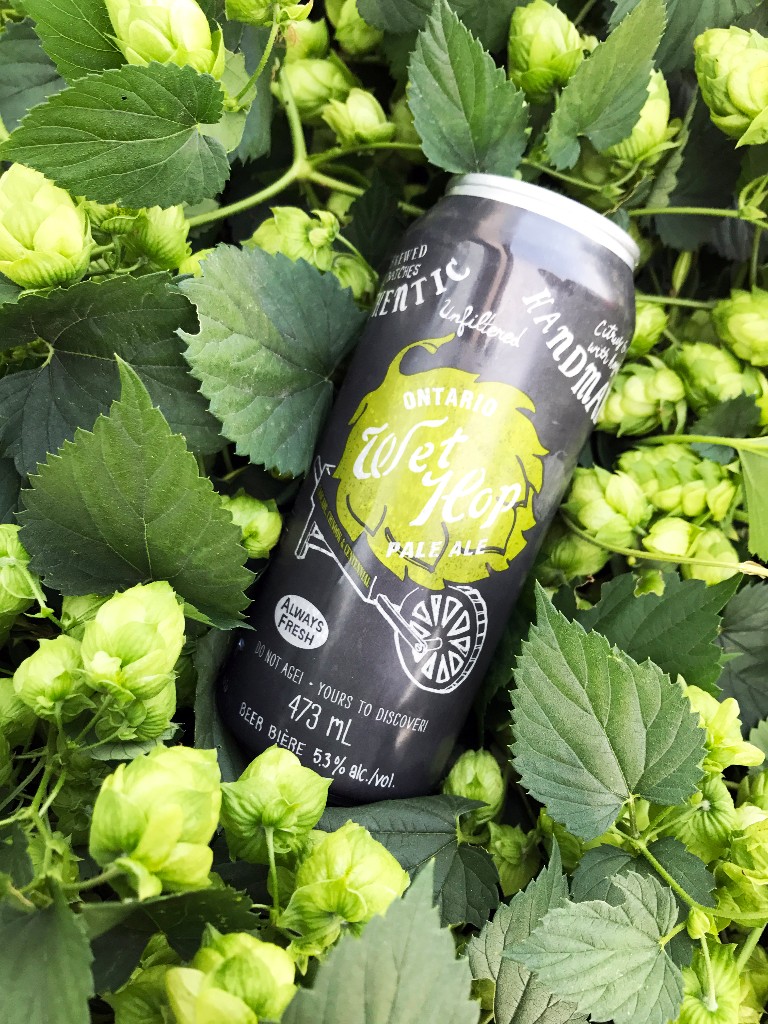 BURLINGTON, ON – Nickel Brook Brewing Co. has released this year's batch of Wet Hop Pale Ale, a beer brewed entirely with freshly-harvest Ontario-grown hops and Canadian malts. The beer was brewed on the same day the hops were harvested at Big Head Hop Farm (Meaford, ON), in order to ensure the optimal fresh hop flavour and aroma.
A seasonal favourite, Nickel Brook's Wet Hop Pale Ale celebrates the end-of-summer hop harvest, and the growth of the Ontario hop-farming industry. "We always work hard to use fresh and local ingredients whenever possible" said co-founder Peter Romano. "It's amazing how hop farming is coming back in Ontario, and we're lucky to work with the fantastic people at Big Head Hops."
Brewed with Chinook, Cascade and Centennial hop flowers, the beer pours a light gold colour with aromas of fresh-cut grass, pine resin and hints of orange peel. Soft biscuit malt notes are balanced with the delicate fresh hop flavours, with a very clean, mildly bitter finish.
Nickel Brook Wet Hop Pale Ale is available in 473ml cans at the LCBO and the brewery Bottle Shop while supplies last.