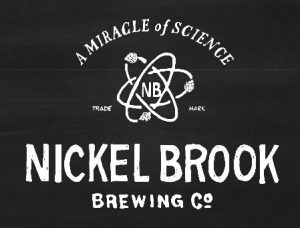 BURLINGTON, ON – Nickel Brook Brewing Co. has announced that it will be releasing four one-off Funk Lab releases this summer, beginning with Proud As Funk, a Flanders blend, on June 17. The four beers are the result of the long, in-depth processes Nickel Brook's Funk Lab team are dedicating to create new and unique beers in Burlington. Several of the beers have been ageing in barrels for over two years, developing incredible depth and complexity, and will only be available in very limited quantities. All four will also be available on draught at better beer bars across the province, following their release dates.
"We're really proud of these four beers that will be releasing this summer" says Pat Howell, Funkmaster and Head of Barrel Management. "We've learned so much as we've expanded our barreling program, and we now have a huge depth of expertise on barrel-ageing. I think these beers represent the new pinnacle of what we can achieve here at the Funk Lab."
Proud As Funk is a Flanders Blend of red and brown sour ales, aged for two years in oak barrels, blended, and then matured for an additional three months in the fermentor. "We named this beer to celebrate our friends, family, loved ones and everyone who identifies as a member of the LGBTQ community" says Matthew Gibson, Marketing Manager "Love is Love, and we wanted to show that with this beer." Proud As Funk will be available only at the Bottle Shop – 864 Drury Lane, Burlington, starting on Saturday June 17.
With Glowing Hearts, brewed in honour of Canada's 150th birthday, is a Cherry Golden Sour. Nickel Brook's house golden ale was aged for two years in oak, before spending four months on Montmorency cherries, then bottle conditioning for an additional two months. It will be released on June 23, in time for Canada Day.
Bastardized: Apricots is an Apricot Summer Stout. Light and fruit-forward at only 24IBU, this stout spent thee weeks on Apricot puree from Oregon, lending a distinct summer vibe. Available starting July 7.
Finally, Redshift is a Cherry Dark Sour, with funk and tart characters, distinct chocolate malts and a dark red fruit backbone. Named for the scientific phenomenon of when light from an object increases in wavelength and shifts to the red end of the spectrum, Redshift will be available starting July 14.
Details of licensees pouring these beers on draught will be available on Nickel Brook's social media feeds.
About Nickel Brook Brewing Co.
Nickel Brook Brewing Co. was founded by John and Peter Romano in Burlington, Ontario in 2005. They have since expanded operations to Hamilton, Ontario when they co-opened the Arts and Sciences Brewery with Collective Arts Brewing. They are committed to using only the finest natural ingredients from around the world, and brew them in small batches for the highest standard of quality. Nickel Brook continues to be an award-winning Ontario craft brewery that constantly strives to push the boundaries of brewing culture.
864 Drury Ln, Burlington, Ontario
www.nickelbrook.com/ @NickelBrookBeer