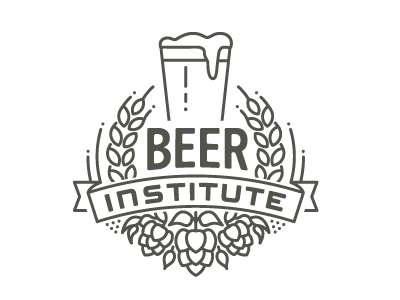 The Beer Institute is soon expected to announce the introduction of bipartisan legislation that would, if enacted, reform the federal beer excise tax.
While the BI is withholding specific details at the moment, including the name of the bill and its sponsors, Chris Thorne, the organization's vice president of communications, said it would provide relief for every brewer and beer importer.
Thorne would not say specifically how the bill would alleviate the burden of what he called "onerous" taxation, but the BI has in the past put its weight behind a bill known as the BEER Act.
Under the BEER Act, as it was written last year, small brewers would pay no federal excise tax on the first 15,000 barrels they produce, an umbrella that covers 90 percent of the nation's brewers, according to Thorne. On barrels 15,001 to 60,000, brewers would pay $3.50 per barrel – down from $7 – and $9 for every barrel over 60,000 and up to 2 million. For all brewers and beer importers producing more than 2 million barrels, the rate would have been $9 for every barrel.
Thorne would not say how closely, if at all, this new bill would mirror the BEER Act of last year, but noted there is "very little" that differentiates it from the BA's bill, which was introduced just last Friday.
While both the BA-backed BREW Act and the yet-to-be-named BI-backed bill will have similarities, there is one key difference. Whereas the BA's bill is applicable only to brewers with annual production of 6 million barrels or less, the BI's proposed rates apply to brewers of all sizes as well as beer importers.
"Let's not forget ultimately the beer drinker pays the beer tax and when you look at the purchaser of a premium, premium light, or import brand, they're paying more than $1.20 in federal excise tax on the case," said Thorne. "People who drink beer made by small brewers pay far, far less than that. We don't think that's a bad thing. We support that. We want tax relief across the board, but it's got to be across the board if it's going to be fair, equitable, and comprehensive."
The bicameral bill is expected to be formally introduced in the coming weeks.
The competing Small BREW Act was introduced in the House alone, though the Senate is expected to soon introduce a companion bill.
Brewbound editor Chris Furnari contributed reporting for this story.